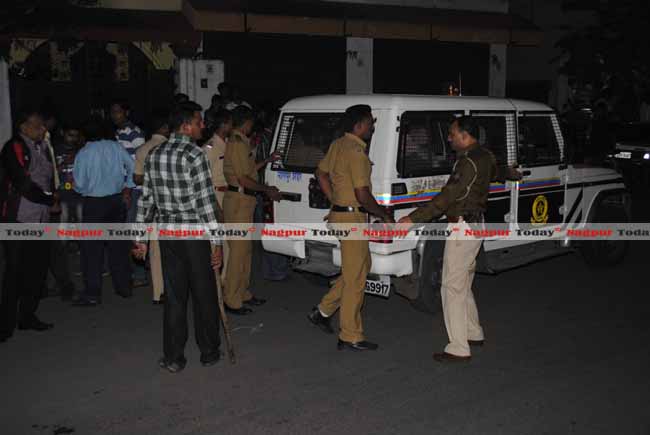 Nagpur News : In what could be said as pure lawlessness and sheer bravado, three goons tried to molest girls traveling with their family.
According to information from eye witnesses, Nilesh Deshmukh a resident of Ashok Square, Ghat Road area along with his wife accompanied by two other girls were returning home. 3 young boys on a white coloured Honda Activa and a Red coloured Bajaj Pulsar bike started following the family from Sitabuldi.
At first they passed lewd comments on the wife. Then they started misbehaving with the two girls accompanying Nilesh Deshmukh. When the couple stopped at the traffic light, the goons intensified the comments with very lewd comments. Nilesh Deshmukh tried to stop them, at this the boys fled and went in the direction of Besanbagh. However when Nilesh and his family resumed their travel, the boys returned, gathered around Nilesh and started beating him.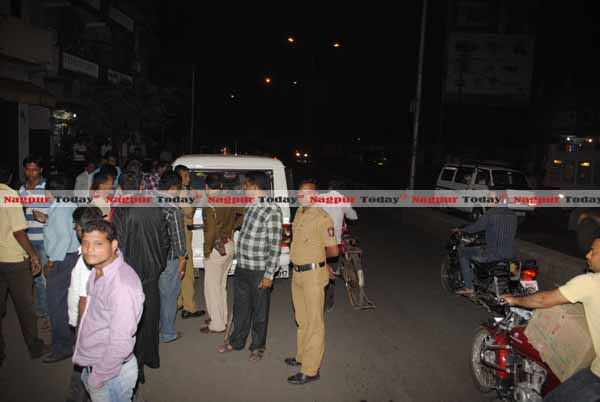 The enraged crowd that had gathered at the spot rescued Nilesh from them. The onlookers chased the goons and apprehended them and handed them over to the Imambada Police Station. The onlookers also claimed that the goons were misbehaving even with the police officials. They were taken away on the police van to the Imambada police station. The police have seized one White coloured Honda Activa and Red coloured Bajaj Pulsar bike which was being ridden by the goons.
At the time of writing the report, when the reporter tried to find out the exact crime and the police version, the PC said that the family has since refused to file any report of outraging the modesty of the girls. Since they refused to file the report no arrest are made.