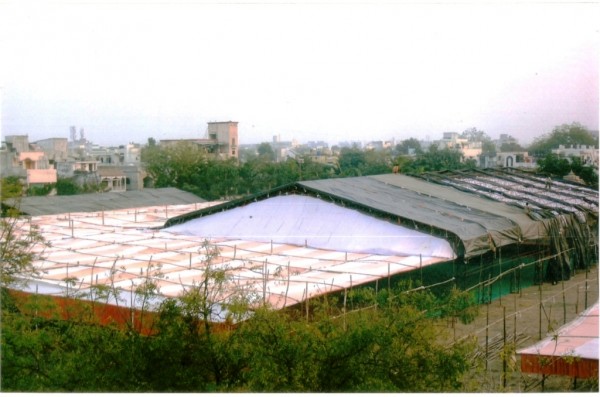 Nagpur News: Starting today, for the first time in Maharashtra's cultural and academic history, a novel week- long reading programme of the religious book Gyaneshwari is being organised with 10, 000 school students at Mahavir Maidan, Ganesh Nagar in the city from January 6 to 13 in the form of "Gyaneshwari Parayan Mahotsav Saptah".
Sitaramji Talekar, Gopal Bele, Ishwar Dhirde and Vilas Dangre of the Sree Gyaneshwari Parayan Mahotsav Samiti announced that the process of gifting a copy of the Gyaneshwari to each of the 10, 000 students free of cost is underway. The students will read part of the text for three hours every morning before being provided refreshments and sent to their respective schools to resume study. Mukund Jatdevlekar will be explaining and guiding the students through the book every day.
The festival is to be inaugurated at the hands of Jitendranath Maharaj in a ceremony from 7:30 am to 9:00 am today. BJP President Nitin Gadkari, MLA Vilas Muttemwar, MLA Datta Meghe, Babanrao Panchpute, Rajendra Mulak, Anil Deshmukh, Banwarilal Purohit and Ajay Sancheti will be present on the occasion. There will also be around 4 to 5 daily discourses after the reading session by Jitendra Maharaj, Pundlik Maharaj Sharangat, Gyansadhu Vasudev Chorghade and others.