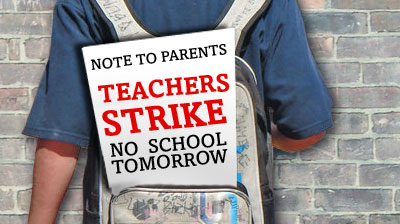 Nagpur News: Disappointed teachers have threatened to start their agitation once again since none of their demands were fulfilled. Teachers have threatened to close down the schools on February 20 and 21 to press for their long pending demands. This was decided in a meeting of Maharashtra State Junior College Council held at Chandrapur recently under the chairmanship of Devisingh Shekhawat.
Last week, Maharashtra State Junior College Council and Vidarbha Junior College Teachers' Association (VJCTA) temporarily culminated the agitation after Government promised them to fulfill their demands. But, they were again left disappointed .In the meeting held with ministers on February 5, no solution was suggestion for their demands. Thus, Council has decided to continue the agitation.
The Council member said that they would boycott the forthcoming Std X and XII examinations if their demands were not met.
Avinash Borde, President of VJCTA said, "12,000 teachers from Amravati and Nagpur while 60,000 teachers from across the state are staging these agitations to press for their demands. But, Government is paying no heed over our issues. Thus, this decision is taken."
Ravindra Fanavis, spokesperson of Maharashtra Rajya Shikshan Sanstha Mahamandal said, "If our demands are not met, we will close all the schools on February 20 and 21 and will not co-operate in the upcoming Std X and XII examinations.
Their demands include – start payments according to 1996 Fifth Pay Commission, secondary rules for primary sections, conduction of Std XII Science paper differently, restart of old CET exam etc.
Ashok Gawankar, Dr Yugal Rayulu and others are leading the agitation.