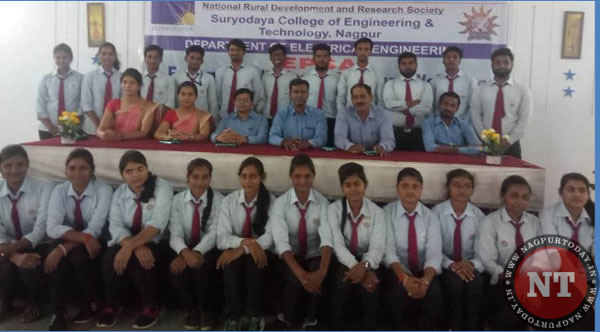 Electrical Engg. Department of SURYODAYA College of Engineering and Technology organised various activities for "Teachers Day" under student's forum EPSA.
Prof. Prasanna Titarmare, Head of the Department guided& expressed his valuable view about Teachers Day.
Prof. (Ms) Priyanka Gaurkhede guided and co-ordinated the program.
Ms. Jayati Shrivastav, President EPSA & the students of the Department successfullyconducted this event.
Ms.Papiya Sontakke anchored the event. Mr. Naresh Tarte, EPSA Co-In Charge delivered the vote of thanks.
Shri. Deepakji Chafle, President, NRDRS, Shri. Ranjeetji Chafle, Secretary, NRDRS, Mr. Abhishek Belkhede, Director, SCET, Dr. S.D Chede, Principal & Prof. V.G Parhate Vice- Principal, SCET Nagpur appreciated for the event.
The occasion was graced by all the HoD's, First year InCharge, staff members and the large number of students were present for the same.