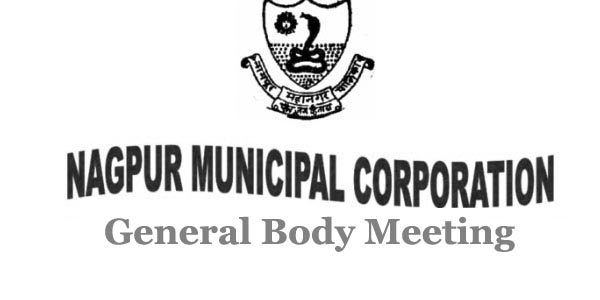 Nagpur News: The Transfer of Development Rights (TDR) issue created a red-hot situation in the General Body Meeting of Nagpur Municipal Corporation (NMC) and also triggered a walkout by Opposition Corporators on Monday (August 19).
The issue of TDR was raised by the Opposition Corporator Praful Gudhde Patil for discussion. However, feeling the heat of the controversy over the TDR issue, the NMC Administration tried to water down the issue by saying the matter is sub-judice. The Mayor Anil Sole, too, came out in support of the NMC Administration and ordered no discussion on the issue till the General Body Meeting concludes. This order of Mayor provoked the Opposition Corporators to protest and condemn the NMC Administration's reply and the Mayor's order and they staged a walkout shouting slogans against the Ruling Party BJP.
The Subject Number 103 was related to TDR in the agenda of the today's General Body Meeting. However, the Commissioner Shayma Wardhane, by giving reasons that the issue is in court, tried to push the TDR issue out of the Meeting. Praful Patil immediately retorted and asked the Commissioner: "Can an important issue could not be discussed in the General Body Meeting even if it is in Court"? Praful Patil went on pleading and pleading the Mayor for sparing at least half an hour for discussion on the TDR issue. Praful Patil resorted to every trick under his sleeves for half an hour discussion on the issue and even cornered the Mayor by demanding him to reject the Opposition demand publicly. But the cornered Mayor found himself in a head-scratching situation and in dilemma in answering the pointed poser.
The Opposition Leader in NMC Vikas Thakre charged the Mayor of trying to suppress the issue of public interest by supporting the NMC Administration and also sticking to his order of no discussion on TDR till the conclusion of the General Body Meeting. Finally, Praful Patel staged a walkout but not before charging the Mayor, the Ruling Party and the NMC Administration of "killing" the TDR scam. As soon as Patil staged a walkout, the entire Opposition Corporators followed suit and walked out of the General Body Meeting House. The Mayor then directed the Administration to bring all the subjects related to TDR in the next General Body Meeting.
Senior BJP Corporator Sudhakar Kohle, notwithstanding the hot and cold situation in the House, posed a question: "How many Corporators in the Meeting House know the meaning of TDR." On the other hand, one Opposition Corporator called Praful Patil an expert on TDR.
TRANSFER OF DEVELOPMENT RIGHTS (TDR):
Transfer of Development Rights (TDR) means making available certain amount of additional built up area in lieu of the area relinquished or surrendered by the owner of the land, so that he can use extra built up area either himself or transfer it to another in need of the extra built up area for an agreed sum of money.