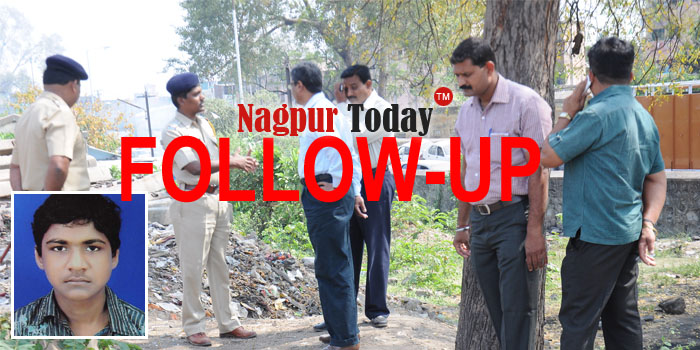 Nagpur News : Within few hours after 18-year-old Taj Mohammad's murdered body was found at guard, Tehsil police arrested a 19-year-old Mohammad Jumman Ansari for allegedly killing Taj. Police said the murder took place over a love triangle.
Jumman confessed before police that Taj was getting close to his former girlfriend and thus he stoned him to death on Tuesday evening.
Police said Jumman's girlfriend, who also stays in Dobi Nagar, had started avoiding him from past few months. Jumman came to know that her girlfriend is having regular chat with Taj and both are getting close to each other. Jumman had many times asked Taj about his relationship with his girlfriend but Taj would ignore him.
Around 7 pm, Jumman called Taj to have a word with him at guard line. He asked Taj not to keep any relationship with his former girlfriend. However, Taj argued with him saying that the girl wants to be in relationship with him. This led to a heated argument between the duo and in a fit of rage; Jumman hit Taj with a massive stone on his head.
To ensure that Taj is dead, Jumman smashed his face and head with stone repeatedly. Jumman was arrested from his residence in Dobi Nagar area.