Nagpur News: Saturday a day of lord Hanumanji is usually observed by most of the people around the city. This Saturday leaders cutting across party lines came under one roof in a programmee organized by Eastern Studies Socity and Sarvajanik Mitra Mandal at Kuwara Bhimsen Chowk Khalasi Line Mohan Nagar.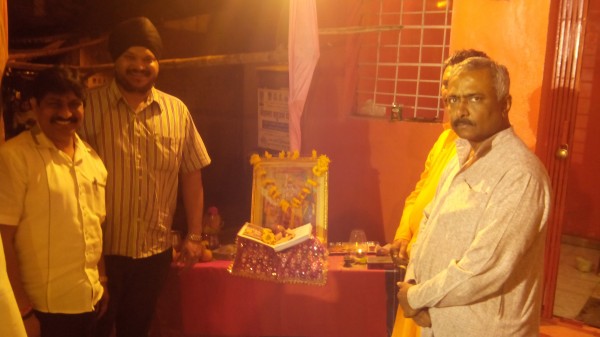 A beautiful rendering of Sunderkaand was being recited by the group which was attended by Former National Treasurer of BJP Sanjay Joshi, Shekhar Savarbadhe City president Shiv Sena, Karan Tuli city Vice president Shiv Sena, Digambar Thakre of the Shiv Sena. Avinash Badghe of the BSP, Manorama Jaiswal and Naru Jichkar from the Congress. Goldy Tuli Anil Bharadwaj Amit Kushwah and Sourabh Shukla from Rsstriya Swayamsevak Sangh. Bihari Shivhare and Krishnadeo Jha from the BJP were some of the prominent people who attended the function.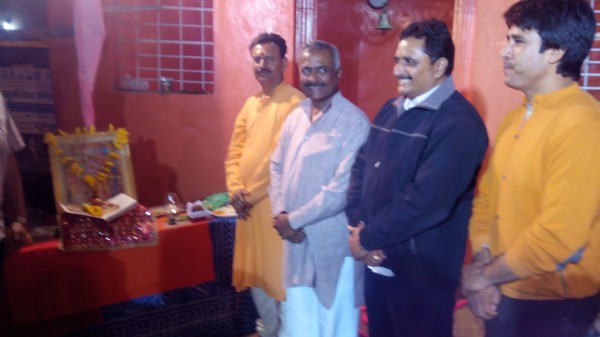 About 4000 people attended the function cutting across party lines as well as religious lines. Sanjay Joshi speaking at the function with the other partymen reiterated the need of such functions to bring back the loss of culture and religious values which prevailed in early times.
The main Organizers of the function were Ram Kukde Avinash Sarpe Deepak Tayde Vikas Sharma Suraj Verma Shekhar Suryavanshi Sanju Mohite Sagar Angalwar Navin Dasar Bhushan Kotpalliwar Vijay Telang Ganseh Yenkeshwar Vipin Suryawanshi.