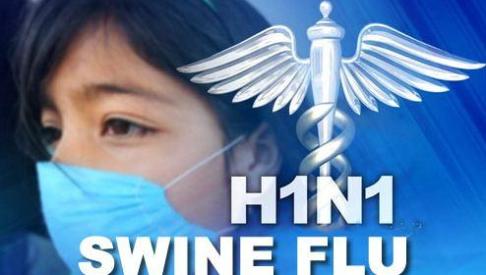 Nagpur News.
Swine flu has of late appeared as a sleeper killer in Nagpur. More people are succumbing to the infection of this disease. On Wednesday, a swine flu infected 64 years old woman died while undergoing treatment at Government Medical Hospital, taking the total number of deaths due to swine flu in the past 4 months to 13. It was informed that the woman who died lately hailed from Amravati district near Nagpur.
The mortality rate due to the malady has reached new high during the past four months. During last year, there has been considerable decline in the number of patients with confirmed swine flu and it was assumed that the disease had been contained effectively. But, again a rampant increase in the swine flu patients has been registered between January and May this year. During this period, 13 patients died at various hospitals in Nagpur. All this while, many patients were also infected but could be cured. Among those who died of complications also include a woman from Pakistan.
Paeditrician Dr. Jayant Upadhye said that swine flu is endemic disease which persists round the year and it is here to stay. He however said that unlike routine flu, swine flu creates complications which involve respiratory problems, pneumonia, multiple organs. It can also affect kidney, liver and even brain. He said sometimes the complications get even worse often leading to death, though the rate of such complications is comparatively low.
He said most of the time swine flu is not even detected and the real cause of death remains uncertain. A patient suspected to have been infected is often given Tamiflu which is a safe drug, he said.
Meanwhile, a great deal of fear prevails among the people as no concrete efforts are seen from the side of government to control the endemic – a disease that remains throughout the year. Sources fear if similar negligence continued to be followed by government then swine flu would soon turn into epidemic.
Dr. Manoj Vyawahare gastroenterologist at Meditrina Hospital said that as such there is no effective drug meant for swine flu. Tamiflu helps only in initial stages but once it involves multi organ then the result can be fatal. He said it is difficult to make out the disease as the symptoms are like common cold and cough. Since it is not epidemic, collecting swab of every person complaining of cold is not feasible. He said swine flu is basically an air borne disease and it rapidly involves multi organ particularly lungs leading to respiratory failure.
Dr B.K. Sharma, ENT specialist said that since it is viral infection, it is difficult to go for prevention. Early diagnosis is only prevention. Just like HIV its virus spread very rapidly. Sometimes its particles also reach into brain. Even typhoid takes time to show signs but swine flu virus turns fatal once it reaches the brain. It may cause encephalitis or meningitis.
He said protection from the disease is just difficult and anybody anywhere can be infected by this virus which is air borne.