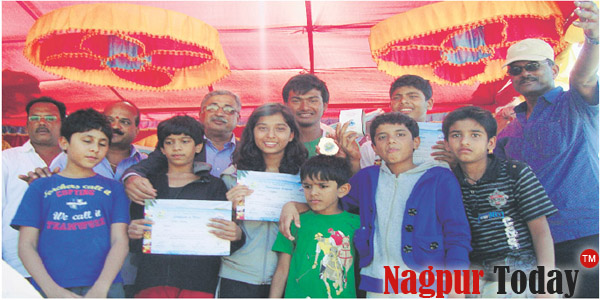 Nagpur News : Swimmers of Aqua Sports Club brought laurels to the city by winning plenty of prizes at the 3rd Open Sea Water Sea Swimming Competition held at Sindhudurga recently.
In 13-15years boys category Swaroop Satyanarayan stood 6th with the time of 19min.43sec. in 3km. Race. In the same category Vyankatesh Adhaoo secured ninth position, Naushad Khan 12th whereas Atharva Bhishma stood 15th. In the same age group in girls category Riddhi Parmar achieved seventh position with the time of 21min.40sec. whereas Ravija Singal stood 12th in the same group.
In 18-25 years boys category in 5km. Apoorva Gorle stood second with the time of 38min.35sec.
In 10-12 years boys category Pradhnyesh Lawankar achieved 27th position whereas in the girls category, Shruti Borkar stood 16th.
The competition was organised by Sindhudurga Amateur Aquatic Association under the auspicious of Maharashtra State Amateur Aquatic Association. The above swimmers are practicing regularly under the guidance of NIS swimming coach Dr. Pravin Lamkhade, Anil Pande and Vishal Chandurkar.