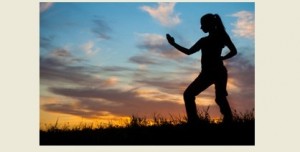 Nagpur News.
Violence against women is as old as patriarchy. But it has intensified and become more pervasive in the recent past. It has taken on more brutal forms, like the death of the Delhi gang rape victim and the suicide of the 17-year-old rape victim in Chandigarh. Rape casesand cases of violence against women have increased over the years. The movement to stop this violence must be sustained till justice is done for every one of our daughters and sisters who has been violated.
A similar effort is made by an NGO called SWAYAM, a women's rights organization committed to ending violence against women and children. This organization headed by Mr. Vishal Muttemwar, is organizing a Self Defence Workshop for Women cum Karate Competition. This is to empower girls and women and to teach them basics of self defence and to fight effectively against perpetrators of violence.
There will be experts who are trained and are imparting training in Karate to teach the participants, techniques and skills in  self defence. There will be an interactive session that will follow.
To register and to participate, please contact Mr. Chakradhar Bhoyar on phone no  09765700134 or Mr Vishal Khorke on 982292121278