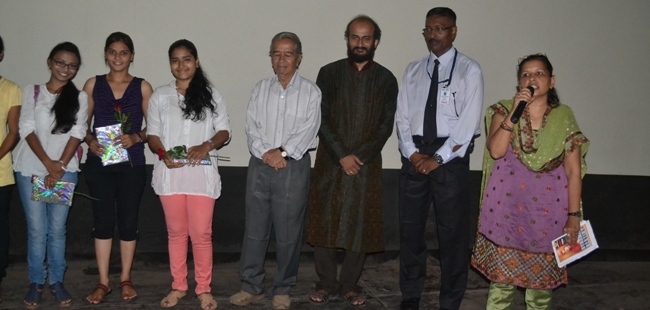 Nagpur News.
As part of the anniversary celebrations of Nagpur Today, Dynamic Destiny and Nagpur Today jointly hosted a movie show "The Light" screened at Panchasheel Talkies.
On the occasion of 150th birth anniversary of Swami Vivekananda, the movie connected the legendary hero and impressed the hearts of the spectators.
The compere Mona Desai lauded the efforts and the commitment of LAD college teacher, cultural guide and music maestro Ms. Ahimsa Tirpude who regaled the mammoth audience from Fine Arts and Dept of Mass Communication by her melodious song.
LAD College girls were felicitated for their best experimental theatre award for Marathi play "Bol Mhantho Are" . The girls felicitated were Juhi Gadkari, Sanchi Jeevane, Ketki Kulkarni, Apeksha Bhavankar, Naina Kamble, Manisha Patil, Chetna Wadhwe, Gauri Sontakke and Revisha Kapse.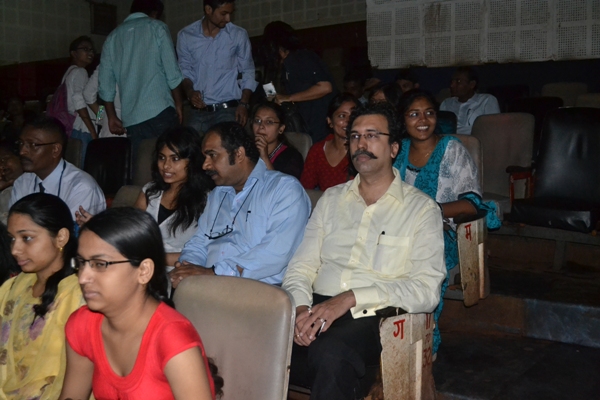 The felicitation was done by Veteran Theatre stalwart Shri. Kishore Kulkarni, the Guru of Rajkumar Hirani of "Muna Bhai" and "Three Idiots" fame in the august presence of Dr Sanjay C Raghtate,the mentor of Oxford Speakers academy, Shri. Pratap Guruji the patron of Dynamic Destiny and Samuel Gunasekharan from Nagpur Today.
Young people watched the movie with awe and honor to the great personality.