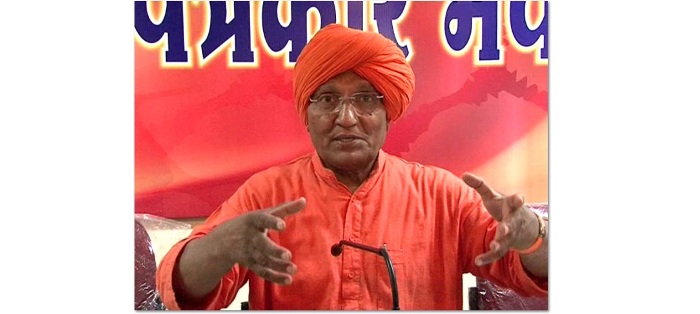 Nagpur News:
The Uttarakhand holocaust (Generally triggered by nuclear bomb explosion) but in this case caused by Mother Nature's deadliest fury, has started a blame game.
Swami Agnivesh, a-not-so-controversial-person, has blamed both the former Chief Minister and the present Chief Minister for the disaster in Uttarakhand and added that both should accept their moral responsibility for the same. He was speaking at a press conference in Nagpur.
Swami Agnivesh further said, both the Chief Ministers constructed 50-50 kilometer tunnels in the hills in the name of development and poured tons and tons of debris, waste materials into the Mandakini river. Both the Chief Ministers played dirty games with Mother Nature, and the result of their actions could be witnessed in the form of destruction and deaths in great magnitude, Swami Agnivesh claimed. And for this holocaust, both the former and the present Chief Ministers are responsible as they meddled in the natural creations in the name of development, he added.
Commenting on Gujarat Chief Minister Narendra Modi, Swami Agnivesh said, the Supreme Court should investigate the Ishrat Jahan case through an SIT. The SIT probe would expose Narendra Modi over several factors in connection with the Ishrat Jahan encounter case which are now being suppressed. Narendra Modi pretended that Ishrat Jahan was planning to kill him that is why she was killed in an encounter, Swami Agnivesh claimed.