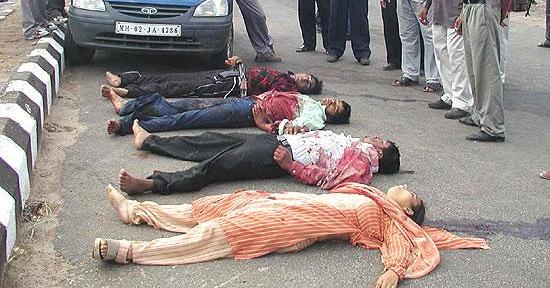 Nagpur News.
A Nagpur based Superintendent of Police, one of the investigating officers of the infamous Ishrat Jahan fake encounter case of Gujarat, has been receiving constant threats from unidentified people for over couple of days. Sandeep Madhukar Tamgadge, an IPS officer of 2001 batch from Nagaland cadre, informed that he was being targeted by some unidentified elements pressurizing him to pull out of the case.
The Central Bureau of Investigation has asked the Centre and the Maharashtra government to provide more security to Tamgadge.
"We have asked Home Ministry and Maharashtra government to provide security to our officers probing the case," CBI Director Ranjit Sinha said.
Meanwhile in New Delhi, CBI director Ranjit Sinha vowed to file chargesheet in the case by July 4. The CBI will not name the Intelligence Bureau's Special Director Rajendra Kumar in its first charge-sheet to be filed in the Ishrat Jahan fake encounter case July 4. The agency plans to seek more time to probe an alleged conspiracy.
"We have promised the Gujarat High Court that we will file a charge sheet on July 4 in this case and we will maintain our time limit. We will file a preliminary charge sheet," Central Bureau of Investigation Director Ranjit Sinha told reporters on the sidelines of an Interpol conference in Delhi.
The case pertains to killing of four people including 19-year-old Ishrat from Mumbra. The allegation is that the four were in the custody of Gujarat Police and killed in a stage-managed encounter in 2004. The CBI was entrusted with the investigation of the case by the Gujarat High Court and the agency managed to get one of the accused as an approver in the case. The approver named Kumar, a 1979 batch IPS officer posted as Joint Director of Intelligence Bureau in Ahmedabad at that time.
The senior Intelligence Bureau officer is due to retire July 31.