Swachh Abhiyan at Futala Lake by Indian Air Force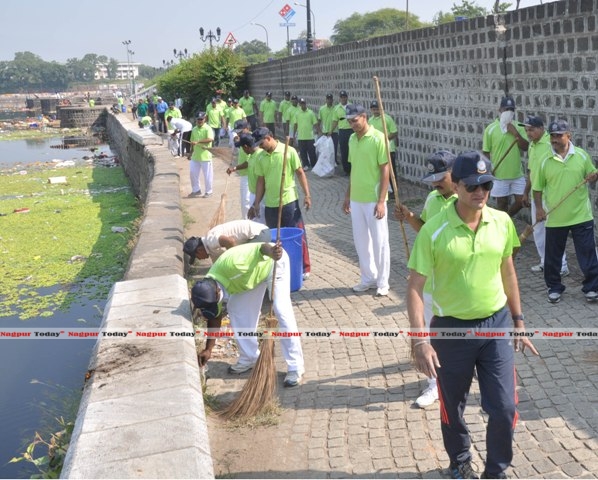 Nagpur: In consonance with the mandate of the Government of India on "Swachh Bharat Abhiyan" and Indian Air Force's social responsibility towards citizens of Nagpur, Headquarters Maintenance Command, Indian Air Force, Vayusena Nagar, Nagpur is organizing a Cleanliness Drive (Swachh Abhiyan) at Futala Lake and surrounding areas on 02 October 2015. The Cleanliness Drive will be conducted between 7 AM to 10 AM. The lake is a prominent land mark of the city, where people from all walks of life spend quality time with their families and friends. Wg Cdr Samir S Gangakhedkar, PRO (Defence) intimated that Futala Lake is near to the main entrance gate of Vayusena Nagar. In the past also, IAF has endeavored to impart/awareness towards importance of water bodies in Orange City and Cleanness of Futala Lake.
All Air Warriors, DSC personnel, Non Combatants (Enrolled) and Defence Civilians of Vayusena Nagar along with their families, students from educational institutions situated at Nagpur City and motivated citizens of Nagpur are expected to be part of the Cleanliness Drive.