Nagpur: Is this apathy and negligence or insensitivity of Nagpur Municipal Corporation to the road users?
The road near Alankar Talkies Square had caved in on June 26, 2015. The traffic and the smooth movement of vehicles too got affected because of the road caving in. The road users who are coming from Central Mall and wanting to take a left turn will have to wait till the signal turns green and use the main road to turn left.
All that the authorities of Nagpur Municipal Corporation have done so far is to erect barricades around the crater to prevent any untoward incident from occurring.
Nagpur Today had carried a news about this titled "NMC's negligence and apathy comes to fore as road caves in creating a crater of 22 feet".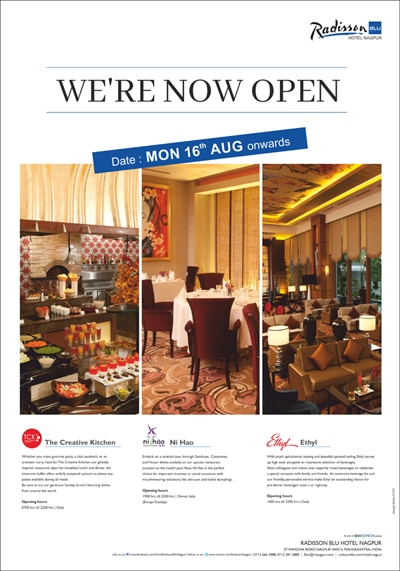 It is learnt that some feet below the spot, a gutter line which is passing through has got dilapidated and finally broken. The officials have attempted to repair the crater by putting a cement rings around the hole.
Sources claimed that there must have been a well long time back which was filled with mud instead of boulders. The water which is accumulating inside the hole is either from some water fountain or it could be the gutter water that is filling the hole.

Even after 93 days (i.e. three months and two days), nothing concrete has been done to sever the water inlet to the spot so that the hole or crater could be effectively sealed and road constructed over the spot.
How long are the citizens using the North Ambazhari road and those using the VIP road have to suffer because of the insensitivity of the NMC.