Nagpur: While all failed to shift the aeroplane, long-parked for 24 years in the vicinity of Dr Babasaheb Ambedkar International Airport, Nagpur, the new Airport Director Roshan Kamble, who recently took over the charge of his office, succeeded in shifting the aeroplane to the location of Nagpur Flying Club on Tuesday, Sep 29. The Airport authority personnel took a sigh of relief over this, for it was said be causing threat to the traffic on the runway.
Talking to media personnel present over there, Kamble said, "It took just half-an-hour to move the plane. Though its wheels were not in working order, so we replaced them with wheels of Boeing and the plane was pulled and shifted to the location of Nagpur Flying Club. I did it on priority as this work had been pending over a long period of time and was causing concern to all."
Present at the time of shifting the plane were Senior Airport Director of MIHAN Avadhesh Prasad, Roshan Kamble, Suraj Shinde, Abid Ruhi and Dy Commandant CISF Gurjeet Singh among others.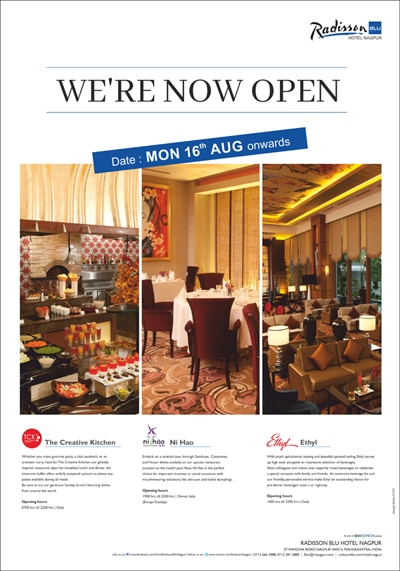 It may be mentioned that the plane of Continental Aviation Private Limited belonged to US-based NRI Sam Verma who never bothered to take away the plane nor did he pay the parking charges. However, MIHAN took care of renewal of its licence by the Director General of Civil Aviation, and the plane remained lying near the runway, posing a threat to other aeroplanes while taking off or landing on the runway.
When the said plane remained parked near the runway, the Director General Civil Aviation (DGCA) and Bureau of Civil Aviation Security (BCAS) had repeatedly directed the Airport authority personnel at Nagpur to shift it elsewhere from the area of runway, but nothing could done during past 24 years.
According to sources, the aeroplane had made an emergency landing here in Nagpur in year 1991 as some technical fault had developed in its engine, and since then it had been lying there in 'as it is' condition.
Meanwhile, the Airport Authority of India had a plan to utilize it as a modern restaurant and Nagpur Municipal Corporation too had shown interest in it. But their plans could not succeed. Moreover, as per Aviation rules, no object can be allowed to be lying within the radius of 150 metres from the runway.
Now, everything is set right after shifting of plane from its disturbing site.