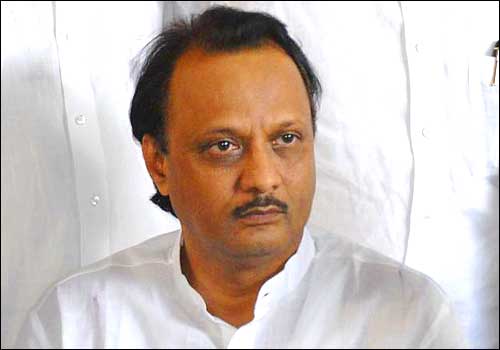 Nagpur News: For quite a long time, speculations were running rife as to where Ajit Pawar would stay during the winter session of State Assembly beginning at Vidhan Bhawan in Nagpur. With just two days to go for the session, Ajit Pawar has stepped into his lost portfolio ending to all assumptions in this regard.
Pawar was administered oath for the post of state's deputy Chief Minister at Raj Bhawan in Mumbai on Friday morning. With the latest development, it is now clear that Pawar would be coming to Nagpur as the deputy CM to attend the assembly session and stay at Devgiri – the official residence of deputy CM in Nagpur. Pawar will be staying at this bungalow for third time and he has been doing so for the last two sessions.
Nagpur Today has been regularly reporting for the past few days, in regard to the state government's deliberate attempt to bring white paper on irrigational projects running in the state, allegedly, for the sake of ensuring Pawar's reentry to the cabinet. Nagpur Today also steered clear about the government's intention to present white paper to provide clean chit to Ajit Pawar in order to pave the way for his re-induction.
Devgiri – official residence of Maharashtra's deputy CM in Nagpur – was being spruced up all this while, fuelling the speculations about its resident this session. Insiders reveal that Pawar's reinstatement to the post was certain and it was common knowledge among the power circles that he would return to the post before the assembly's winter session starts.
Pawar had to tender his resignation following the allegations against him regarding irregularities in various irrigation projects across Vidarbha and rest of Maharashtra. NCP Supremo Sharad Pawar was understood to have shown Ajit Pawar the exit door. Interestingly, Sharad Pawar has been reportedly behind Ajit Pawar regaining the post which is considered as next to CM.