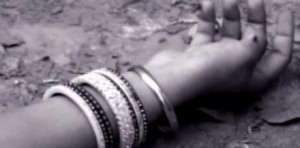 Nagpur News: In yet another gory incident of dispute between the married couple, a WCL employee killed his wife and later hanged himself to death in his residence at Chankapur WCL colony in Khaparkheda.
The bereaved 55 years old Ramayan Indrasen Kushwaha was reportedly suspicious about the character of his wife Neelam, aged 30 years. The incident came to light three days later when the newspaper hawker complained about the foul odour from Kushwaha's house on Thursday morning. The house was locked from inside.
The neighbours then informed the police who rushed the spot only to find Neelam's dead body lying on the bed. Her tongue was stretched out from her mouth and the neck bore the scratch marks. Even her wrist was found to be cut. In the kitchen, Kushwaha's body was found hanging from the ceiling. Though no suicide note was recovered from the house, the incident is being seen as the outburst of Kushwaha's suspicion on his wife.
It was told that Neelam was having an illicit affair with another man in the locality.Neighbours informed that Kushwaha was too possessive about his wife. More so, he even did not let his wife talk to neighbours and often beat her up.
Police has recovered the newspaper of 6th and 7th November lying unread from the house. The incident was said to have occured on 5th November when the couple reportedly had a tiff infront of Neelam's sister who moved out after that.
Kushwaha, hailing from Uttar Pradesh worked as a techinician with WCL. Neelam too belonged to the same state. He had married Neelam two years back after breaking off with his first wife. Both were staying in Chankapur WCL colony since then. He was even having a daughter from his first wife. His daughter was married some years back following which his first wife was staying back alone in the village.