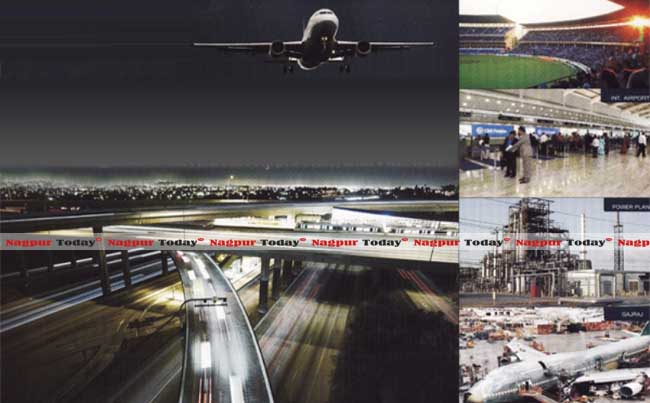 Nagpur News.
While the citizens in Nagpur has their usual cry for bad condition of roads or pity state of local transport, a survey has once again placed Orange City among the top ten business destinations of the nation. Infrastructure, human capital, city culture and basic quality of living were the parameters while placing the cities in the order.
Though Nagpur has ranked at 9th place followed by Kochi at 10th, it is Bengaluru, the silicon city of the country that made it to the top position in the survey. Bengaluru is followed by Chennai, Mumbai and Pune in terms of excelling on the designated parameters, says a survey.
The ranking rated the cities based on factors such as human capital, energy, water, transport, housing, healthcare, climate, office space availability and city culture, which constitute the basic eco-socio-economic parameters critical in determining the growth of the city.
Surprisingly, India's national capital Delhi does not figure on this list. However, Noida and Gurgaon from the National Capital Region have been ranked 17th and 19th respectively.
The survey, conducted by Global Initiative for Restructuring Environment and Management (GIREM) and real estate consultancy firm DTZ, also found that smaller cities like Indore (5th), Bhubaneswar (6th) and Coimbatore (7th) are competing with top metros in the race to be ideal business destinations. The list includes a total of 21 top business destination in the country.
Commenting on the findings of the report, GIREM Chairman Sankey Prasad said that few of the top 21 business destinations in India are already established while others have the potential to emerge as major business destinations.
"The ranking provides companies across industries and sectors with insights for future investment opportunities," Prasad added.
"With the metros already bursting at their seams, it is important to have options that are fresh for investments and conducive for business operations," DTZ Chief Executive Anshul Jain said.
Jain further noted that "in order to relieve the burden on the established metro cities, it becomes all the more important to encourage the Tier II cities to grow up to their potential so as to meet a twin objective of de-congesting metros and nurturing talent in Tier II cities."
The others in the list include Chandigarh at 11th place, followed by Hyderabad (12), Mangalore (13), Vadodara (14), Jaipur (15), Calicut (16), Kolkata (18), Navi Mumbai (20) and Vishakapatnam (21).