Surajpal Amu, who offered bounty for Deepika's head, resigns from primary membership of BJP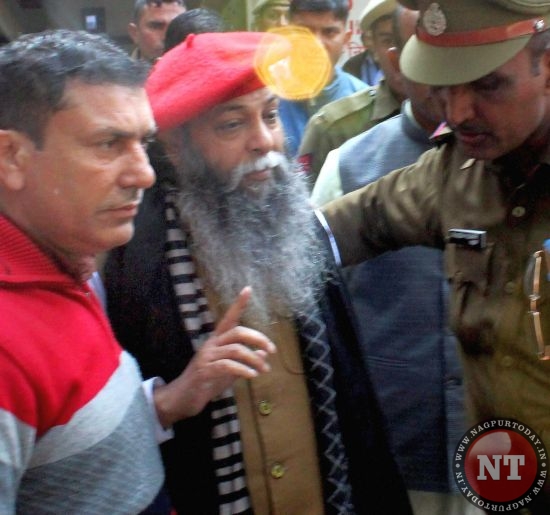 A day after he was released from the Bhondsi Jail on bail, Haryana BJP leader Surajpal Amu on Wednesday resigned from the primary membership from the party's state unit.
The police had detained him on January 25 to question him about his involvement in the anti-Padmaavat violence in Gurgaon, and on the following day a court sent him to judicial custody for four days.
"I was saddened over the action of the central government and the Supreme Court on allowing the controversial movie Padmaavat to be screened in every state. This has resulted into violence and the hurting of sentiments of over 12 crore people of the Rajput community," he claimed.
"I was also shocked on how Haryana as well as the Centre fabricated the entire protest by naming it terrorist and anti-social. I have resigned from all posts of the Haryana BJP and informed BJP state president Subash Barala through SMS, e-mail, tweet and Facebook," Amu said.
"I have come to Rajasthan to visit the holy kingdom of Queen Padmini where I have decided to resign from the BJP," he said.
The police also suspected his role in the attack on a Gurgaon school bus, which had children on board.
The Sanjay Leela Bansali-directed period drama faced a lot of trouble from various Rajput groups and political leaders, who accused him of "distorting historical facts" and the wrongful portrayal of queen Padmavati.
Historians are divided on whether Padmavati actually existed.
The film missed its December 1 release as it got stuck with the CBFC over certificate clearance issues. The movie finally released on January 25, with five modifications, including change in the title from Padmavati to Padmaavat, and multiple disclaimers.
The leader also shot into limelight after offering a Rs 10 crore bounty for beheading actress Deepika Padukone and Bhansali for allegedly distorting historical.