Supreme Court to hear pleas on homosexuality from 10 July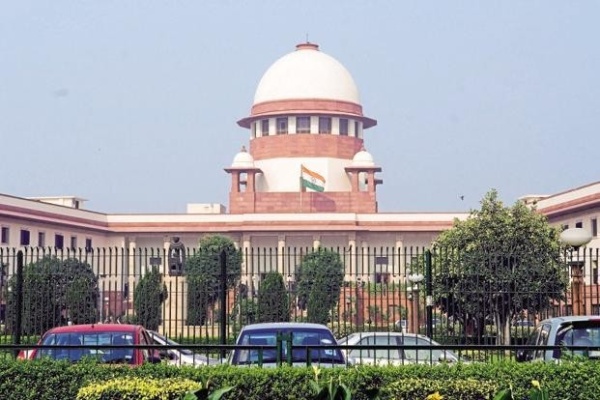 New Delhi: The Supreme Court is all set to commence crucial hearing tomorrow on a clutch of pleas challenging re-criminalisation of consensual gay sex between two adults, rejecting the Centre's plea seeking postponement of the proceedings.
A newly re-constituted five-judge constitution bench has posted tomorrow for hearing the petitions challenging section 377 of the IPC, which criminalises unnatural sex between two consenting adults.
The new five-judge bench will be headed by Chief Justice Dipak Misra and comprise Justices R F Nariman, A M Khanwilkar, D Y Chandrachud and Indu Malhotra.
A bench led by the Chief Justice today did not agree to the submission of the Centre that it should be granted four weeks to file its reply to the petitions and the hearing be adjourned.
"No, no. It will not be adjourned," the bench, which also comprising Justices A M Khanwilkar and D Y Chandrachud, said when Additional Solicitor General Tushar Mehta, representing the Centre, sought deferment of the crucial hearing.
Section 377 refers to 'unnatural offences' and says whoever voluntarily has carnal intercourse against the order of nature with any man, woman or animal, shall be punished with imprisonment for life, or with imprisonment of either description for a term which may extend to 10 years, and shall also be liable to pay a fine.
The apex court had in 2013 had restored the criminality of the sexual relationship between persons of the same sex, after the Delhi High Court' had decriminalised it in 2009.
When the top court had set aside the high court judgement decriminalising sex between consenting adults of same sex by holding Section 377 of IPC as "illegal", review petitions were filed. On their dismissal, curative petitions were filed by the affected parties for re-examination of the original verdict.
Several other fresh petitions, including a plea by a group of 20 former and current students of the prestigious IITs, were also filed seeking restoration of the Delhi High Court verdict in the case.
The apex court had on January 8 referred to a five-judge constitution bench, several pleas filed by eminent citizens and NGO 'Naaz Foundation' challenging the 2013 apex court verdict which had re-criminalised gay sex between consenting adults. It had also sought a response from the government.
The top court had dealt with two separate pleas filed by LGBT rights activists Arif Jafar, Ashok Row Kavi and others including Mumbai-based NGO 'Humsafar Trust' which fights for LGBT rights. It had on April 23 sought the Centre's reply on a hotelier's plea for striking down section 377.
The apex court is also seized of similar pleas filed by celebrities like dancer N S Johar, chef Ritu Dalmia and another hotelier Aman Nath challenging the validity of section 377 criminalising the consensual gay sex.
While agreeing to reconsider the 2013 verdict criminalising gay sex, the top court had in January this year said the section of people or individuals who exercise their choice should never "remain in a state of fear". It had also said the determination of the order of nature was not a constant phenomenon as social morality changed from age to age.
The Delhi High Court, on July 2, 2009, had legalised homosexual acts among consenting adults, holding that the 149-year-old law making it a criminal offence was violative of the fundamental rights.