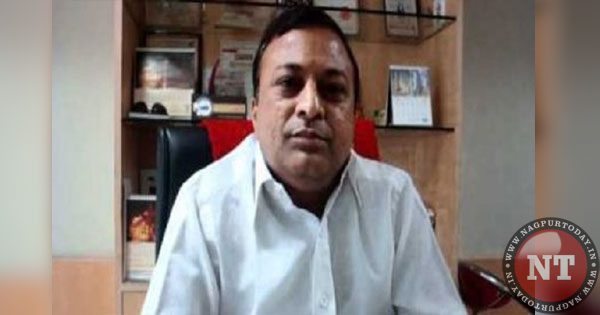 Nagpur: Supreme Court on Tuesday granted conditional bail to noted businessman Avinash Bhute who was arrested in connection with Wasankar scam. The Supreme Court bench consisting of Justice N V Ramana and Justice Mohan M Shantanagoudar after hearing the special leave petition filed by Bhute challenging the order of High Court, granted him bail with a direction to deposit Rs 2 crore with Special MPID Court.
Senior Counsels Kapil Sibal and Siddarth Luthra appearing for Bhute informed the Supreme Court that he was behind bar for one year following rejection of his bail plea. Initially, the Apex Court asked the petitioner to surrender, but after it was informed that Bhute was behind bars without any reason, it sought justification from the prosecution for his custody. The Economic Offences Wing had accused Bhute with receiving a huge sum of Rs 9.11 crore from Directors of Wasankar Wealth Management Ltd. including Prashant Wasankar. Bhute had steadfastly maintained that the money credited to his account was valid receipt of a property transaction and denied any wrongdoing.
On May 9, 2014, the FIR was registered at the Ambazari Police Station against Wasankar Wealth Management Ltd. and its Directors for committing huge financial fraud and having duped to the tune of several crores of rupees. Initially, Bhute was not named, but upon investigation, he was called to explain receipt of Rs 9.11 crore from Prashant Wasankar on January 4, 2016.
According to Bhute, he had deposited Rs 29,34,79,000 so far including Rs 3 crore with Court and Competent Authority. Value of three immovable property offered as security to trial court is Rs 15 crore while LIC policies worth Rs 2 crore have been seized. Sale deed of two immovable properties worth Rs 5.43 crore were seized on August 29, 2015 and recently he had offered three flats worth Rs 3.82 crore as security.
Petitioner Bhute claimed that he had surrendered on January 8, 2018 and trial court had charged him under section 109 of the IPC. The chargesheet run into 51,000 pages and 600 witness are to be examined by prosecution. No further investigation is being made against petitioner. Nagpur bench has directed the trial court to complete the trial by September 30, 2019. The state strongly opposed grant of relief to Bhute and was supported by intervenor who vehemently opposed any respite to petitioner.
Senior Counsels Kapil Sibal, Siddarth Luthra, Adv Gagan Sanghi, Adv Deven Chauhan appeared for the petitioner. Adv Nishant Katneshwarkar represented state while Adv Anagha Desai represented intervenor Dr Lanjewar.