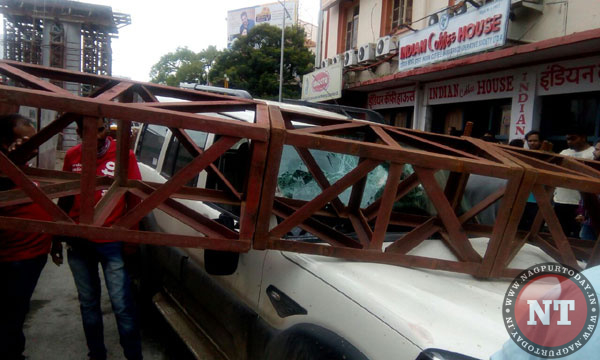 Nagpur: A driver of Mahindra Scorpio car seems to have a miraculous escape as supporting column of under-construction flyover pillar collapsed on Tuesday afternoon.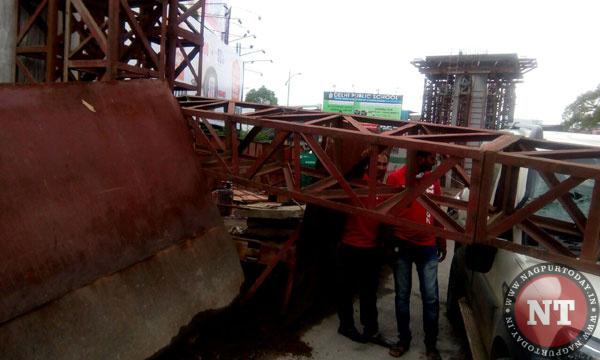 The tragedy occurred opposite Coffee House in Sadar. The supporting column came down crashing and crushed the front portion of the brand new Scorpio car.
The windshield of the car was smashed but the driver reportedly had a lucky escape.
Details are awaited.