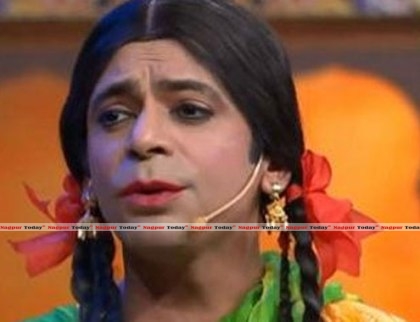 Sunil Grover ala Gutthi of Kapil Sharma's famous comedy show met with an accident on Friday evening when his BMW car rammed into Maruti Suzuki Alto. Three people were injured in the mishap and doctors have advised surgery to all of them. However Sunil Grover has escaped unhurt in the accident. Grover confirmed the reports of the accident, saying: "Yes, I was in the car when the accident occurred, but my driver was behind the wheel. Both the vehicles have been damaged, but nobody has been grievously injured."
According to a tabloid, the accident took place at Kharghar in Navi Mumbai on Friday evening, when Grover, accompanied by his mother, was being driven by his chauffeur, Anil Kumar Yadav. It was then the front tire of the actor`s BMW bursted and Yadav lost the control of the vehicle, which eventually collided with the Alto coming from the opposite side.
"The BMW car had three persons seated, including the driver. The accident happened a little ahead of the Belpada signal in Kharghar, as the trio was driving towards Pune. The Alto had three people, who were injured and admitted to an hospital in Kharghar itself," Police inspector Ramchandra Talwar from Kharghar Police Station said.
The three people, who have suffered fractures, were taken to the Kharghar Medicity Hospital for treatment. However, the actor and his mother escaped unhurt.
"All the three men will require surgeries. They were admitted today evening for fractures of wrist and knee, and would require medication before being discharged. The three were business associates, and were returning from a meeting when the mishap occurred," Dr Pramod Bhor, orthopaedic surgeon at the hospital, said.