Rains may have cropped up concern for hygiene but aapla Nagpur finds it hard to resist the tempting panipuris ala golgappe ala gupchup. Call it by whatever name you desire, it fills up your mouth with big, spicy watery bite that gulps down your throat before melting onto your taste buds. So strong is the temptation that taste lovers leave all health concern aside to indulge in their selections of pani puri – some wants sweet and spicy while most others like simply spicy. They even let their cravings for sev puri and dahi puri go free as they hit out at their nearest panipuri adda.
But before you gorge on pani puri, be quick to check the hygienic conditions at your favorite roadside chat thela.
Nagpur Today toured various pani puri joints in the city and picked up six most popular hotspots for devouring on chats and panipuri.
Here the temptation unveils…go gorge your desi delight.
Lokmat Square
This is the one place where almost every panipuri lover hits out to please their taste buds, thanks to its prime location. The spicy mix of petis aka alu tikki or the full plate of bhelpuri takes everyone for the taste ride. And how about giving finishing touch to your tongue with the big sized panipuris filled with fresh green flavor of pudina (menthol)…? Do try it if haven't yet…!!!
Itwari
Amidst the vast settlement of Itwari, surrounded by traditionally busy traffic and bustling streets, lies this chat centre. It readily serves panipuri, dabeli and petis to its customers most of whom are regular at this thela. People out to shop in Itwari often take a short break at this junction for some spicy refreshment which is none other than their favorite panipuri.
Pratap Nagar
While returning from office, young professionals often stop here to indulge in their selection of panipuris. While vadapav is its prime pick, the tasty panipuri equally makes larger impact on those seeking some chatpata. Families too hit out at this one to cater to their temptations.
Shankar Nagar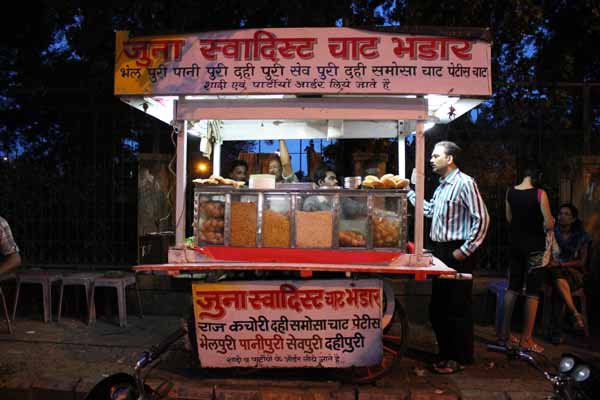 This often busy and crowded eat out relishes you with its tongue tickling panipuris and satiates all your cravings. It is mostly visited by families and friends who bond big time over their favorite golgappes. Try ragda petis if you like mild spice on your platter.
Dharampeth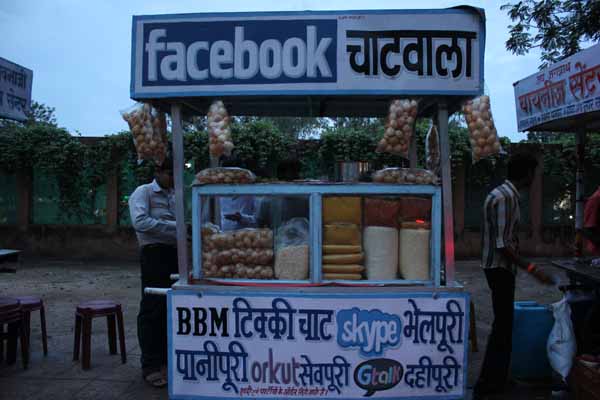 The social media bug has also bitten this panipuriwala and that's what led all the talking about this unique cart. Not only facebook, you ought to see the names of online tools like skype and google painted amidst the menu. Orkut too not left out. Like name like taste. The spice certainly appeals the young techno savvy professionals who move to this thela to have that extra refreshment with an online touch.
Bajaj Nagar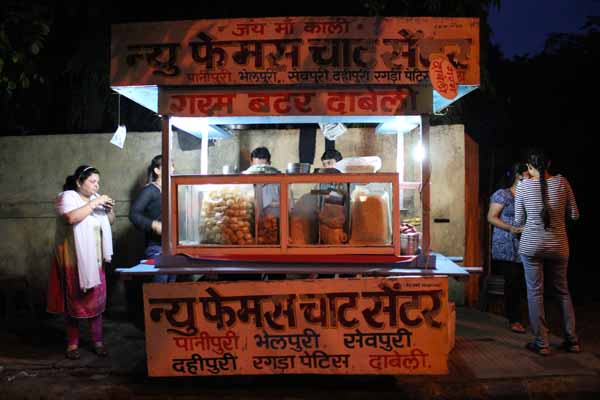 This is the favorite panipuri hangout for most of the girls studying in nearby located VNIT college. The customized demands for thoda teekha or thoda meetha are often overheard at this spot. The quick hands of the kiosk owner perfect the garnishing of dahi puri with ease. Just a look at his work station in action is enough for prompting you towards ordering the culinary being served.