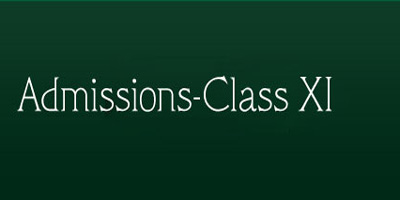 Nagpur News: The picture at Dhanwate National College in Congress Nagar was full of quest. Quest for tomorrow. Quest for a bright future. Hundreds of students thronged the College with dreams on their faces of achieving a grand success. The students reached the College for admissions to Class XI Bifocal courses.
The great desire of students for electronics was writ large as most of the application forms received by the College were for Electronics. 583 students out of 600 were allotted schools in accordance with the subjects. The cut-off list for Scheduled Caste category was of 42.48 per cent and for General category it is 43.48 per cent. The applications received for Computer Science stood at 79, Electronics 345, Fisheries 136, Mechanical Maintenance 6, and Electrical Maintenance 4.
For Bifocal courses, there are 4638 seats in 74 Higher Secondary and Junior Secondary Colleges including 2215 seats for Electronics, 1776 seats for Computer Science, 497 seats for Fisheries (English), 13 seats for Fisheries (Urdu), 85 for Electrical Maintenance, 40 seats for Mechanical Maintenance, and 12 seats for Scooter Maintenance.
The process for admissions to Class XI Bifocal courses started with students securing 90 per cent or above were present in great numbers along with parents. Most of the students got their choice of junior colleges. The hall was full to the brim and names of students were called and were allotted junior colleges of their choice.
It may be recalled that the merit list of selected students for admissions to Class XI Bifocal courses was released on June 30 containing names of 5641 students. The process would continue till July 9.
I GOT COMPUTER SCIENCE: Prajakta Durugkar, beaming with happiness, said she got Mohta College with her pet subject Computer Science. "Now, I will  take full advantage of this opportunity and achieve great success. Mohta College is very near to my Sweet Home," an excited Prajakta said who secured 95.18 per cent marks.
OPPORTUNITY STUDY IN HIS OLD SCHOOL: Similarly,Ashutosh Bodare said he got a chance again to study in old school, Pt Bachharaj High School in the Electronics subject. "I am happy," said Ashutosh..
There were hundreds of students very very ecstatic with choicest of subjects and junior colleges.