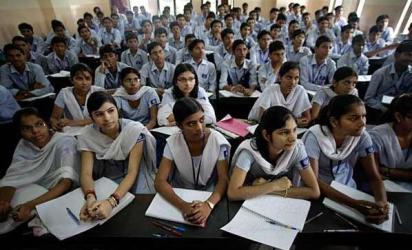 Nagpur news:
Adding to the frustration of students, the Maharashtra State Primary and Secondary Education Board has again changed the dates of examinations of Mathematics and Economics. Earlier, the dates of Biology and Chemistry were changed to March 26 and March 17 from February 27 and March 4 respectively. Mathematic examination, which was scheduled on March 1, will now be conducted on March 4 while Economics examination will be held on March 17 which was earlier scheduled on March 4. This change in scheduled examination has stretched the time of Std 12 examinations.
According to the old time table, Std XII examination (General Science) would have concluded on March 7 while that of Electronics, it would have concluded on March 11. Following this schedule, students were getting one month to prepare for JEE which is scheduled on April 7. But, due to this changed time table, students are left with 15 days to prepare for JEE.
It is mentioned that though the change in dates of Biology and Chemistry has been updated on website, the changes in dates of Mathematics and Economics examinations have not been displayed yet. The information available on websites indicates that the examinations will start on February 27 and end on March 25, although new schedules clearly mention that the last examination is on March 26. This has created a certain panic among students.
Sources said that some parents and students demanded to extend examination dates. They said that new syllabus was lengthy and the course was not completed. The study pressure on students has increased tenfold since Physics, Chemistry, Biology and Mathematic, which were earlier distributed in Paper I and Paper II, have been merged as only one paper. And since this is the first time that Paper I and II are merged, students demanded more time for preparations.
Speaking about the merger of Paper I and II, Chandramani Borkar, Regional President, Maharashtra State Board said, "This change is beneficial for the students and is enhance their capabilities."