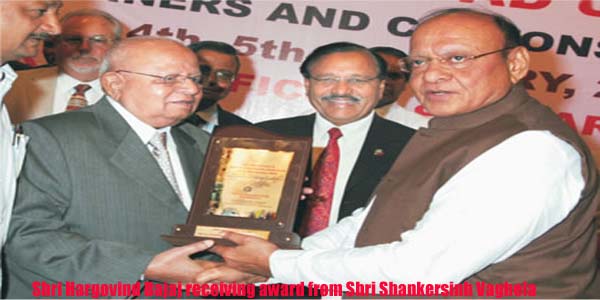 Nagpur News : Hargovindji Bajaj popularly known as Babuji will deliver a talk on "Zest for Life" on Tuesday 29th January 2013, at VIA Hall Udyog Bhawan, Civil Lines at 6:15 p.m.
Babuji, will share his personal experiences and also provide useful and fruitful tips to budding Businessman and young Entrepreneurs'.
The programme is being organized by VIA HRD Forum. Earlier in this series in HRD Forum Dr. Sudha Sutaria, Sheru Rangnekar, and Dr. Taori had shared their views and experiences.
There will be live Question & Answer Session after this talk.
Members of the association, industrialists, Young Entrepreneurs', students and all those interested are requested to attend the programme which is free and open to all says a press note issued by Girish Deodhar, Chairman VIA-HRD Forum. For further details contact VIA Forum, contact no. 0712 – 2561211.