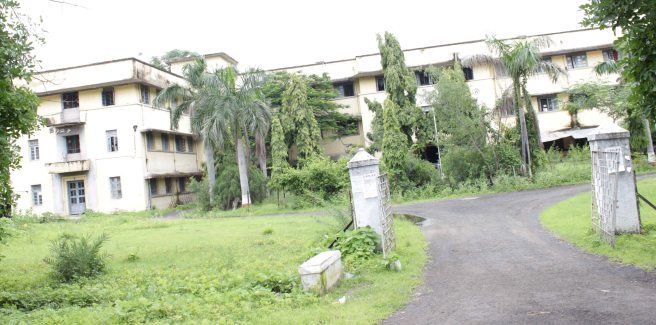 Nagpur News.
A sort of college clash is being anticipated as the warning bells go ringing at the two boy's hostels in the Government Medical College and Hospital in Nagpur. The students from the boy's hostel no. 3 and 5 in the GMCH premises are reportedly at loggerheads owing to the inborn rivalry between a group of senior and junior boys. The situation has gone alarming enough to fire outbreak of fight between the two groups as the junior students from hostel no 5 have been told to move into hostel no 3 which is reportedly dominated by senior students.
The third year students from hostel no. 3 are worried that the final year students in hostel no. 5 may try to settle scores with them in the sequel to the big fight that rocked the campus few months back.
In February 2010, GMC's annual sports meet had to be called off in the midst of things followed by a brawl between the students from these two hostels. The students took to their fists and cuffs taking the fight to enormous proportion. Since then, the boys from both the hostels have been training guns upon each other. And the latest order by college administration seemed to have blown the issue again.
Sources said the students of hostel no-5 have requested the warden not to transfer them fearing backlash by final year students. They alleged that the Warden is not listening to them and has given them ultimatum to vacate the premises and shift in no-3 within three days.
Now the students have rested their hopes the GMCH Dean, however they could not meet him on Saturday. The students said that coming three days would be holiday for which they could not only be able to meet the Dean once the college reopens.
Hostels under poor hygiene
Students also complained about filthy and unhygienic state of affairs at these hostels. The toilets stink due to no regular cleaning while the water being supplied too is not clean. They are forced to live in unhygienic condition.
GMCH authorities must act before the students go on rampage.