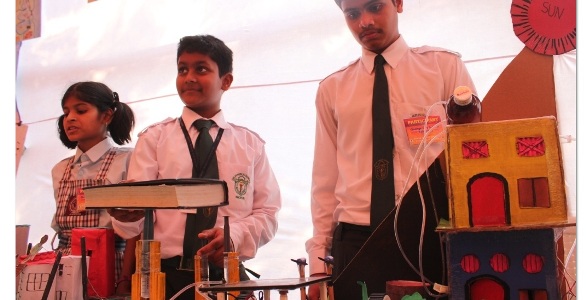 Nagpur News.
Right from demonstration of method to clean up oil spills from oceans to anatomy of snakes, the middle level students of various schools displayed their scientific best at the the Science Fair that opened at Raman Science Center on December 26.
Prathamesh Gulhare, a class eight student from Rajendra High school presented a wonderful project that involved the process of cleaning up oil spills from oceans with the use of fire-fluid and magnetized oil.
Speaking with Nagpur Today, Prathamesh explained through his project how ferro-fluid  can be used to make the spilled oil magnetic and then strong magnets  could be used to separate the magnetized oil. It specified that helicopters could be used to spread ferrofluid  over vast stretch of ocean waters and the ships equipped with magnetic belt could be used to attract the magnetized oil. He said it will be cost efficient and would not be harmful to marine life. Moreover the process is easier to implement on vast areas.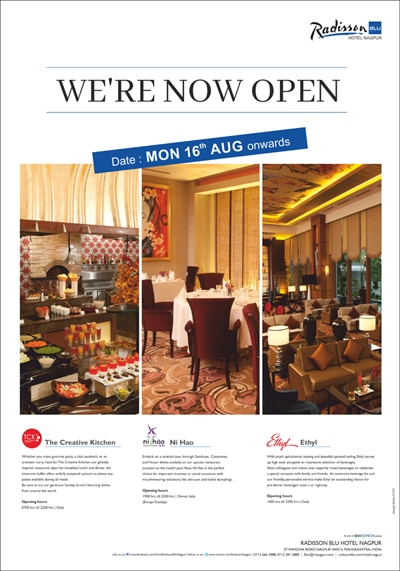 The visitors at the exhibition got to see very unusual and interesting ideas displayed there. The projects on display were far beyond what could be expected from the school level science exhibitions.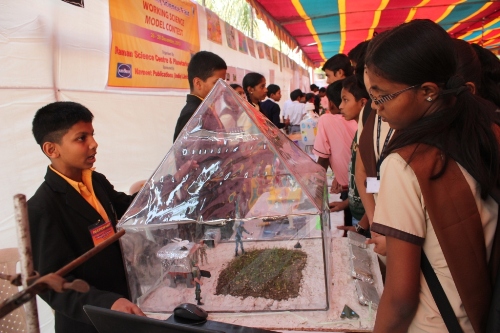 13 years old Ritik Mahule displayed collection of insects and anatomy snake. The skeleton of Russell viper snake, scorpion, Tiger spider, fire ants and butterflies prompted students to touch and see the remains of these creature. Ritik has been collecting the skeletons of these creatures for the last 4 years and wanted to display it at the exhibition to increase the knowledge of students on wildlife. His father is a professional Sarp Mitra.
Around 180 participants from various schools in the city are participating in this 3 day  science exhibition. 'Meet the Scientist' and writing competition on water co-operation was held for the students on Monday. 20 school teachers also presented their models. Some of the models of teacher included Magic Ink by Archana Galewar explaining  chemical dissociation using potassium, iodide and starch. One of the teachers displayed 'wheat grass' benefits and how it can be grown at home and used for several ailments.
An interactive session was also held during the exhibition, in which the students threw some interesting questions before the scientists from Babha Atomic research center.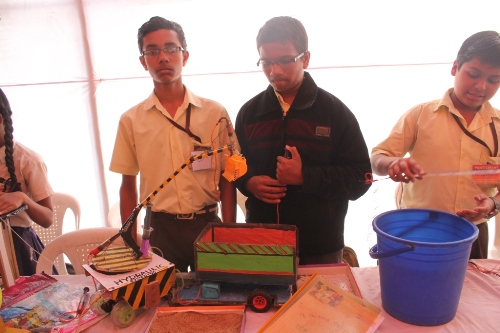 As the theme of the exhibition was water conservation, the students had prepared many projects on this aspect. To prevent water wastage, clean water many interesting models like water treatment project, water alarm system, water level indicator, solar distillation plant and many other interesting models are up on display at the exhibition.
The exhibition would continue till December 28.