Martyrdom Day celebrated at Guru Nanak High School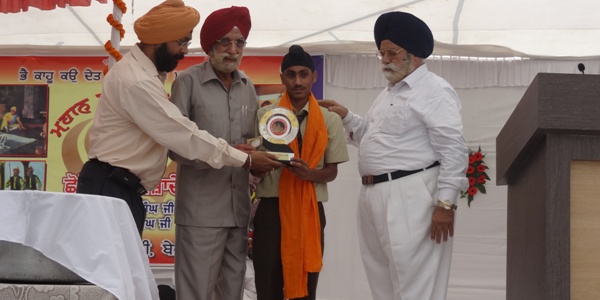 Nagpur News.
The Martyrdom Day of Baba Jorawar Singhji and Baba Fateh Singhji , the younger sons of Guru Gobind Singhji, the tenth Guru of Sikhs was observed in the premises of Guru Nanak High School & Jr. College running under The Sikh Education Society & the other institutions under it with great religious devotion.
History reveals that Guru Gobind Singh and his father Guru Teg Bahadurji faught against the injustice & tyranny of Mughal Emperor Aurangzeb to save Hindu religion. Following the teachings of their father & grandfather all the four sons of Guru Gobind Singhji sacrificed their lives for the same. The Martyrdom of Chhote Sahibzadas will always be considered supreme, who were bricked alive at the tender age of Seven and Nine years but remained firm in their faith and steadfast in religion and fought bravely against injustice.
On this occasion, thousands of devotees took the blessings of Holy Sri Guru Granth Sahib and paid homage to the young Martyrs. Students from the institution Guru Nanak K.G., Primary, High School, Jr. College, Sri Guru Harkrishan Public School recited ecstacy Shabad Kirtan. Kirtani Jatha of Ragi Manjit Singhji from Gurudwara Gian Prakash also recited shabads. Shri shiporkar enlightened the audience on this day with his impressive speech.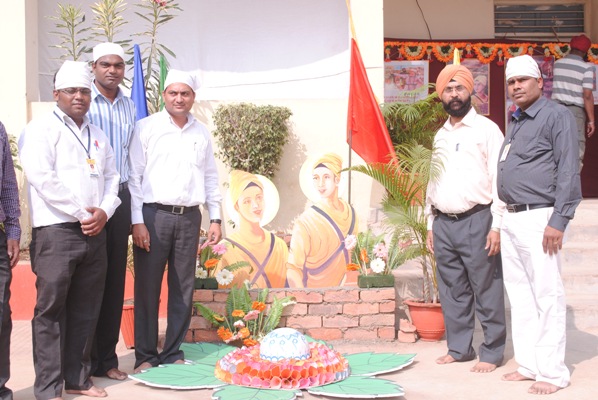 The programme was held under the able guidance of Dr. Jaspal Singh, Principal,S. Gurbux Singh Lamba, President, S. Parshan Singh Kalsi Ex-MLC, General Secretary & other members of the Sikh Education Society. S. Kalsi conducted the proceedings and presented report about the activities of the Society and its institutions. He also threw light on the undounted spirit of Sahibzade.
Principal Dr. Jaspal Singh Saluja expressed his heartfelt gratitude towards the Staff members & Students for their co-operation. Miss Mamta Shrivastav (Vice-Principal), Smt. Divecha(Supervisor), Arora, Jaspal Kaur, Sethi, Baxi, Gyanchandani, Kale, Kuldip Singh, Dongre, Shambharkar etc worked hard to make the programme a grand success. Students, Parents and many others took active participation in the programme. The programme was concluded with Guru Ka Langar attended by thousands of devotees.
On this occasion an exhibition was also arranged depicting the history of Martyrs of Sikhs who sacrificed their life against injustice and tyranny of Mughals. The exhibition was arranged under the guidance of Dr. Jaspal Singh by Shri S. Wadbhude (Drawing Teacher), Gomase, Singanjude, Adkane. Dedicated to the Shahidi Diwas various competitions like Dastar Bandi, Gurbani Recitation, Quiz Contest based on Sikh History and Blood Donation Camp were also organised with a good response. During the programme S. Jasmeet Singh the winner of quiz contest arranged by the committee of Gurudwara Ramdas, Ramdas Peth was also being falicitated at the hands of S. Gurbax Sigh Lamba, S. Parshan Singh Kalsi and Dr. Jaspal Singh.