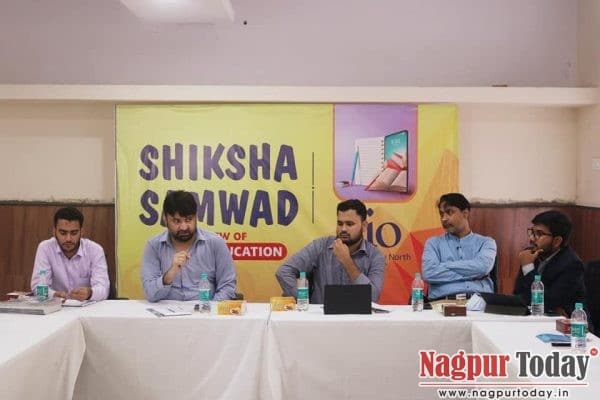 m
On 29th August 2021, Students Islamic Organization of India Maharashtra north zone organized a Shiksha Samvad in Nagpur with the theme Review of Online Education Amid Covid.
In which various student organizations and NGOs Members as well as chief guest Mr.S.Thorat (Ex-Chairman UGC),Mr.Shahid Shareef (RTE Activist),Mr.Ashish Dubey (Sr.Journalist,Lokamat) , Mr.Tarique Zaki (Zonal President,SIO Maharashtra North) Mr.Shoeb Aasim (Campus Secretary, SIO Maharashtra North) joined and put forth their valuable views that in the midst of the COVID-19 pandemic, various issues related to education have been coming up from time to time. In order to better understand the concerns arising after a year of displaced education, and to formulate a coherent policy position on various issues, we need to have extensive consultations.Br.Abullais Ghazi Hosted the session.
Mr.Imran Ali(Education Activist),Mr.Raj Rakshit(Member SNJ),Mr.Wamique Ur Rahman(JS,MNZ),Mr.Tausif Jafar (President,Youth wing Nagpur), Mr.Syed Hamza (Youth Fedration,Nagpur) and other participants speakers discussed on different dimensions of Online Education.
Majorly discussed on Accessibility of online Education,its needs to be a policy-level intervention to ensure better and equal learning opportunities across all the areas and divisions.
Efficiency and effectiveness and the problems like lack of technical knowledge for conducting online classes, monotonous teaching, lack of study material, non-availability of electronic gadgets for effective teaching, decrease in one to one attention, etc.
Examinations and Assessments during the pandemic, Sustainability of Online Education and lastly discussed on what are the recommendations to government for cover this Education loss and make it more efficient.