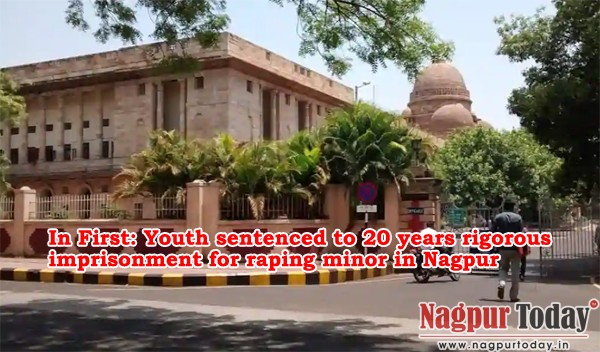 Nagpur: In a historic verdict, Additional District and Sessions Judge K G Rathi on Monday sentenced a 23-year-old man to 20 years rigorous imprisonment on finding him guilty of raping a specially abled minor girl back in November 2018. It is pertinent to mention that, this is the first stringent sentence passed by any court across the country, following the amendment under POCSO Act last year.
According to chargesheet filed by Kondhali API Shyam Gavane and Constable Sunil Admane, the accused identified as Akash Bankat Yedani (23), a resident of Taroda, Tehsil Katol had raped the minor girl of complainant taking advantage of her disabilities on November 4, 2018.
Her parents came to know of the incident when she was taken to a hospital where the doctors said she was two-and-half-months pregnant.
Following which, the victim's parents approached Kondhali Police Station and filed a complaint. During the investigation, cops rounded up accused Akash under Sections 376(2)(N)(L), 376(3), 506 of the IPC read Sections 5(J)(2), 5(K), 5(L), 6, 9(L), 10 of POCSO Act. The DNA test during the probe confirmed Akash's involvement in sexually exploiting the minor girl.
Assistant Public Prosecutor Rashmi Khaparde said the probe conducted by API Shyam Gavane and Constable Sunil Admane proved crucial for Justice Rathi to convict Akash.