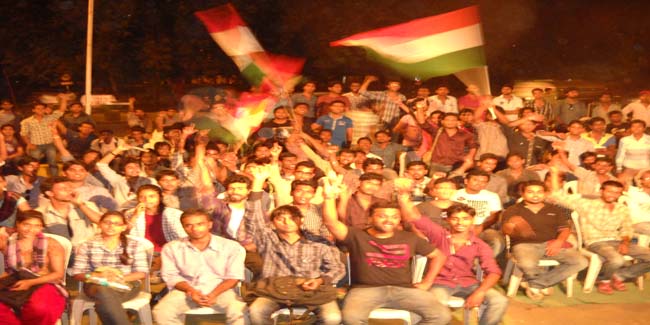 Nagpur News: The indefinite hunger strike being staged at Samvidhan Sqaure (RBI Square) entered the 10th day. The students have resorted to the hunger strike to press their various demands.
Students' hunger strike  under the banner of STON  on  Day-10 saw student more determined  to take the fight till end. The determination of the fasting students could be gauged from the charge they have made against the Guardian Minister Shivajirao Moghe.  "The Guardian Minister's promise too has turned out to be just as bogus as the rest of the politicians," was the charge of the agitating students. The Minister had visited the fasting students on August 25 and had promised that 90 per cent their demands will be met by the August 31. But nothing plausible happened.
"It is shameful that the University which takes but two minutes to clear proposals to benefit hundreds of colleges personally, cannot bother to even consider the demands of students who are fasting for 10 straight days." said one of the agitating student.
STON even blamed Vice-Chancellor ( VC ) of arm twisting tactics to break the student unity. They claimed that  Vice-Chancellor attempted to pressurize two student members of a delegation by summoning their Principal, who directed them to apologize to the Vice-Chancellor.It is unclear for what, because there was no untoward action committed by our members.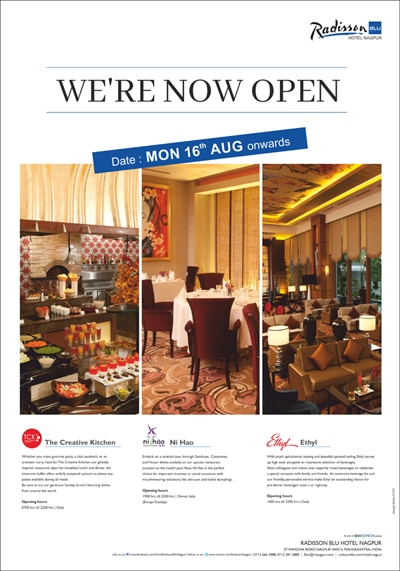 STON even clarified that their was  some misconceptions  of been linked to political party.
STON briefing paper for RTMNU Academic Council Meet on 01.09.13
Twelve (12) students are presently fasting at RBI Square, out of which eight (8) have been fasting for 10 straight days to press for the just and equitable Academic demands of all NU students. Their risk to their lives is increasing by the minute and all of you will bear responsibility in case anything untoward occurs to them.
1.      NU has the highest admission and exam fee of any university in the country. The University pockets Rs. 20 crore or more from each exam session through this exercise in daylight robbery. We demand that this should be rationalized and brought down in line with other Universities.
2.      Evaluation and revaluation of examination papers takes a shamefully long time. Although NU allows itself the inordinately excessive time of 45 days to complete evaluation, the University is incompetent to deliver even within this period, with evaluation taking up to 90 days. Revaluation results are often declared even after conclusion of the next session. The cause for this is clear – the University assigns valuation work only to politically influential faculty in order to benefit them financially at the cost of immense harm to students. We demand that this should be rectified immediately. Faculty members who fail to complete Valuation and re-Valuation work within stipulated time should be brought before the University's disciplinary committee and penalized. Adequate number of Students should be appointed to the disciplinary committee to balance and dilute the conflict of interest which faculty members on the committee will suffer when their colleagues are before them.
3.      Students affected academically by these deficiencies of the University who have a backlog of exams should be given full carry-on facility and be permitted to join the next session. The University has been spreading disinformation in the media by describing this just demand of students as illegal. Relevant AICTE rules prevent students from appearing for their final (8th semester) examination unless they have cleared all precedent examination at least six months earlier. Keeping within this rule, full carry-on facility can be granted to students, permitting them to take admission into 5th or 7th semesters with the stipulation that they may appear for the 8th semester exam only if they have no backlog at the time of starting their 8th semesters.
The trend to date in NU has been for both Management and Academic Council members to only cater to their respective vested interests by pleasing their constituencies of college-owners and teachers respectively. The interests of students have no guardian amongst you. We therefore demand that student elections should be held as soon as possible so that students do not have to risk their lives by starving themselves in the public square to get their voices heard.