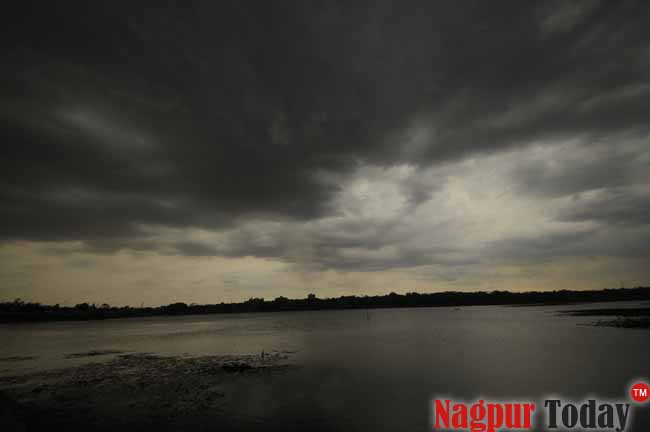 Nagpur News: The met office has warned of heavy rains in isolated place over Vidarbha in the next 12 hours owing to activity in cyclonic circulation that has been building up above the Bay of Bengal. light to medium rainfall lashed the city intermittently on Sunday as well. Slight drizzle started from early morning in most areas of the city and continued till mid day. The showers continued with brief intervals throughout the day.
According to the Met office, conditions suitable for rains have been building up from the past two days. The clouds have gained moisture and have also ascended to suitable height for heavy rains. The sky remained heavily clouded and the cloud veiled the sun completely.
However, city residents were seen enjoying the rains at several places in the city including the Sitabuldi and Futala lake. What made the weather even more pleasant was that the rains did not gain intensity at any time. There was a considerable dip in temperature and stood at about 23.6 degree. Even though showers in the city lasted for hours at end on Sunday the total rainfall remained about 10.1 mm.
According to met office there are strong chances of strong rains on Monday.