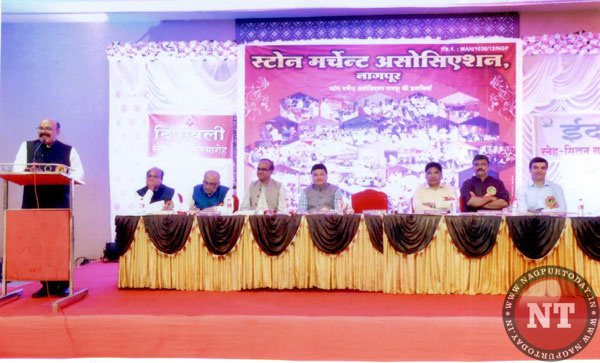 Nagpur: Members of Stone Merchants Association celebrated Diwali and Eid Milan at Parampara Lawn in Wardhaman Nagar recently. Prominently present on the occasion were Nag Vidarbha Chamber of Commerce President Hemant Gandhi and Secretary Adv Sanjay Agrawal.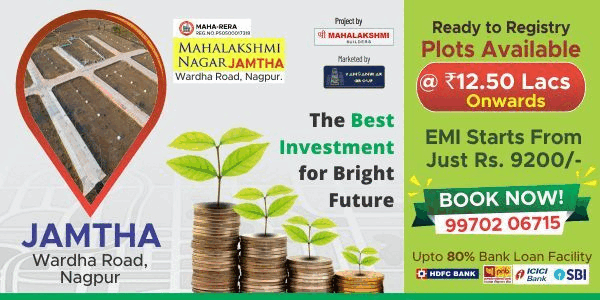 At the outset, President of Stone Merchants Association Santosh Kabra welcomed Hemant Gandhi by offering him shawl, shriphal and a souvenir. Sanjay Agrawal was welcomed by Rajesh Agrawal.
The NVCC Vice President Arjundas Kukreja, Treasurer Sachin Puniyani, Joint Secretary Ramavtar Totla, Swapnil Ahirkar, Umesh Patel were also felicitated.
Extending his Diwali and Eid greetings to all, Kabra informed the gathering that the Association is soon publishing its directory and sought everybody's help in this venture.
NVCC President Hemant Gandhi also extended Diwali and Eid greetings and said that all the traders should unite to face various challenges unitedly. Unity of traders will take the Association to new heights, he said.
The Stone Merchants Association felicitated meritorious Class X and XII children of members by presenting them gifts at the hands of the guests. The Association also congratulated parents of Pragati Sarada who became youngest to receive commercial pilot's licence.
Those others present in the programme include Tarunbhai Patel, Naresh Badwa, Dipesh Parmar, Lalit Patel, Pawan Tamgadge, Maqsoodbhai, Mahesh Patel, Satyanarayan Chandak, Deepak Dholkiya, Vijay Vaswani, Aditya Paranjape, Mahesh Bajaj and others.