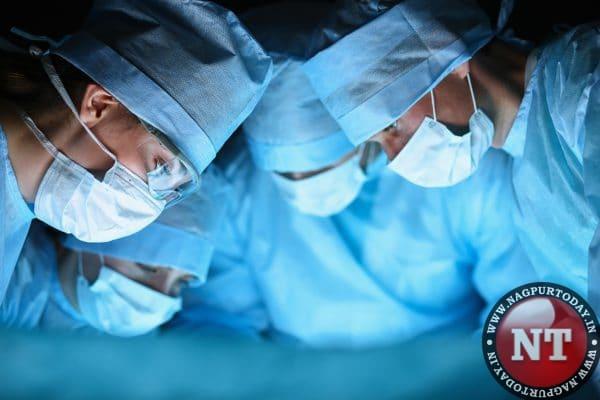 Nagpur: A late night surgery by a Nagpur paediatric surgeon not only saved a 15-year-old Std X student from suffering permanent damage to his sexual organ, but also saved his academic year, a report in local English daily said.
Having appeared for two CBSE Board papers, the boy was preparing for the third when he was struck by an excruciating pain in his left testicle — later diagnosed as testicular torsion — at around 11 pm on March 11. Unable to bear the pain, the boy rushed to his father, who shifted him to KIMS-Kingsway Hospital, where paediatric surgeon Dr Deepak Goel performed orchidopexy — a small incision in the scrotum, at 2 am.
According to the report, the next morning Dr Goel granted the boy permission to appear in the Sanskrit exam. He later appeared in the Social Science and Maths papers on March 15 and 21, respectively, by taking leave from the hospital. The exam centre at Telangkhedi allowed him to sit in the sick room for the papers. He was discharged on Monday.
The boy's sudden health scare was the second blow to the family, as his mother was already admitted for typhoid at another hospital. Dr Goel said testicular torsion happens when one of the two egg-shaped glands inside the scrotum turns or twists 360 degrees on its own. "The trigger could be anything from playing activity or any aggression near the testicular region. Boys born with a clapper bell-type deformity are at risk of suffering from testicular torsion. The deformity is by birth among some kids and remains undetected till the testis twists," he said.
According to Dr Goel, boys rarely require orchidopexy while orchidotomy — removal of the testis — is done in most cases of torsion. Testicular torsion can be salvaged only within six hours after the twisting. "Many a time parents don't take it seriously. We find parents prefer painkillers instead of rushing to a doctor when a child complains of pain in testicles. People wait for two or three days and approach a doctor only when the pain persists or doesn't subside despite taking painkillers," he said.
This is the second case in the last 28 years in which Dr Goel could save the testis. "Annually, we have to remove 20 testes as they become gangrenous because of late reporting," he said. Dr Goel said if the other testes are normal, the surgery doesn't affect the fertility of the patient. In orchidotomy, the testis is fixed so that it can't twist in future. In this boy's case too, the salvaged testis was fixated.
The patient was initially examined by Dr Kuldeep Sukhdeve. Anaesthetist Dr Kalyani Surkar managed the boy during the surgery. The boy's father, a government employee, said he is hopeful of scoring well in these papers. Dr Goel said the patient was more concerned about his exam than the operation.