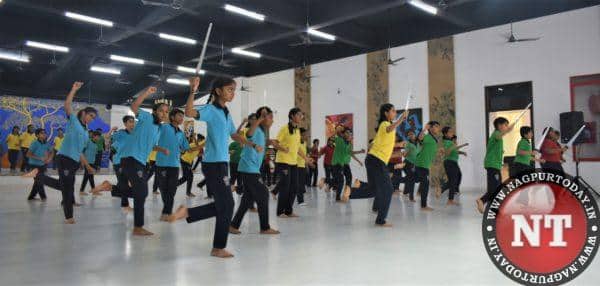 Nagpur: In order to create awareness about the various indigenous dance forms and to aid in cognitive development as well flexibility of the body, DPS MIHAN organized a workshop on the dance form 'MAYURBHANJ CHHAU' for the students of Grades VI and VII. The semi classical Indian dance from the state of Odisha has martial and folk traditions.
The dance ranges from celebrating martial arts and acrobatics performed in festive themes of a folk dance, to a structured dance with religious themes and stories from Hindu epics- Ramayana , Mahabharata, Puranas and other classical Indian literature.
The workshop conducted by the in-house dance teacher Mr.Vishal Craig focused on teaching students the basic footwork, formations and sword movements. Students thoroughly enjoyed the workshop and presented a dance presentation related to the dance form at the end of the workshop.