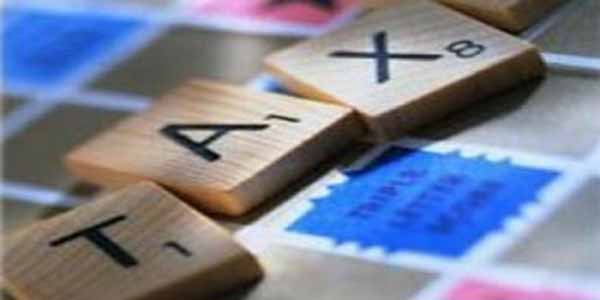 Nagpur News: Writ Petitions challenging imposition of LBT by Anil Sole, Vidarbha Taxpayers Association (VTA), Nagpur Chamber of Commerce (NCCL) and Nag Vidarbha Chamber of Commerce (NVCC) was heard by Hon'ble Shri Justice B. P. Dharmadhikari and Hon'ble Shri Justice A. B. Chaudhari at Bombay High Court, Nagpur Bench today afternoon and in lines of Bombay order dated 26.3.2013, all petition's interim relief for granting stay on imposition of LBT is refused, however all petitions are admitted for final hearing.
Senior Advocate Sunil Manohar appeared for Anil Sole & others, Advocate Harnish Gadhia for VTA and NCCL, Advocate Anand Jaiswal for NVCC, Abhay Sambhre represented State and Advocate Sudhir Puranik for NMC.
J. P. Sharma, president of VTA said, 'State Government is now successful in its planning of late release of Official Gazette i.e. on 25.02.2013, whereby declaring imposition on LBT in Nagpur city from April 1, 2013, due to which the stakeholders does not get appropriate time to challenge the same'.
Tejinder Singh Renu, said surprisingly NMC even had failed to prepare 'Schedule A' as required under Rule 23 of the Bombay Provincial Municipal Corporation (Local Body Tax) Rules, 2010. This schedule A consists of a list of commodities on which NMC intends to levy LBT in the year next following and the rates of LBT in respect of each commodity. Moreover this schedule is also required to be notified in the Official Gazette. Likewise as per Rule 24 of the LBT Rules 2010, this schedule should also have tariff value in certain cases where Commissioner is satisfied that to prevent evasion of LBT, it is necessary to do so.
Renu said, VTA had inquired availability of 'Schedule A' from Government press, General Administration Department of NMC and the office of Assistant Commissioner, Octroi Naka No.13, Cotton Market on last working day of March 2013 i.e. on 30th at 5:30 pm, however none could provide copy of the same. This clearly stipulates that the very basis of levy of LBT was not followed by NMC and only soft copy was mailed to VTA on Sunday i.e. 31st March 2013.
Renu said, although VTA's petition challenging LBT had grounds quite different from those heard by Principal Bench, Bombay High Court on March 26, 2013, but that order (copy attached) restricted our petition and now we have no other option than to challenge the refusal of interim stay before Apex Court. Unfortunately State Government's attitude in levy of LBT is like a dictatorship state; basic preamble of Constitution of India – we the people for the people by the people is totally missing. I fear such practice by Government is forcing citizens towards civil disobedience.