Suitable land to be handed over to Social Justice Department for starting Composite Regional Centre in Nagpur soon, announces the Chief Minister.
Nagpur: Chief Minister Devendra Fadnavis announced that a suitable land will be allotted to the Social Justice Department within a month for starting Composite Regional Centre (CRC) for Persons with Disabilities in Nagpur. The CRC will start functioning within a year and benefit persons with disabilities residing in Central and West India. "State Government is committed for welfare of deprived classes of society and it is our duty to ensure all round development of poor, blind, other disabled and weaker sections of society," said Fadnavis while distributing assistive aids and gadgets to a large number of specially-abled persons at a 'Mega Composite Camp' organized jointly by Limbs Manufacturing Corporation of India (ALIMCO), Pt Deen Dayal Upadhyay Institute and District Handicapped Rehabilitation Center, Nagpur on March 29 at Reshimbagh. The assistive aids and appliances worth Rs 6.92 crore were distributed free of cost to 5492 beneficiaries. Fadnavis also shared his plans to come up with the manufacturing of robotic limbs with the Defence Ministry.
Union Surface Transport Minister Nitin Gadkari, Union Social Justice Minister Thawarchand Gehlot, Guardian Minister Chandrashekhar Bawankule, State Social Justice Minister Rajkumar Badole, Mayor Pravin Datke, MP Krupal Tumane and others were present on the dais.
More than 5,000 persons with different disabilities were given tricycles, wheel-chairs, white canes, financial help, and loans to start their own business during the event at the hands of the dignitaries. Thousands of beneficiaries, their family members, and prominent personalities from various walks of life attended the function in large numbers. With distribution of more than 50 truck-full of material to the beneficiaries, the function arguably became India's first of its kind function organised for persons with disabilities.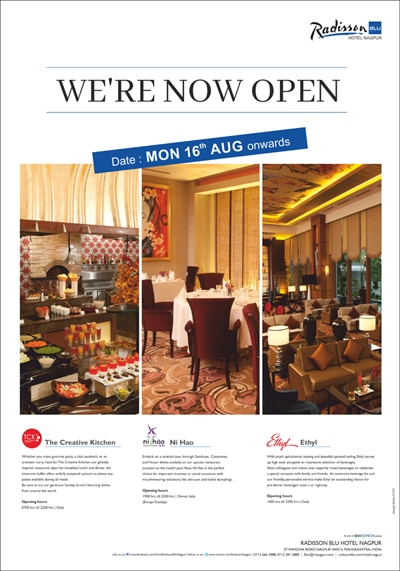 Union Minister Nitin Gadkari informed that the total aid being distributed during the function is of worth Rs 6.72 crores and a total 5,492 people are getting benefited by it. "This is for the first time in the history of this nation that such a huge number of people are getting benefited in one single function. Development doesn't only means construction of fly-overs and roads, but the empowerment of the weaker section is real development," he said.
Union Minister for Social Justice Thawarchand Gehlot took the opportunity to introduce several steps taken by his department for the benefit of persons with disabilities.  "A cochlear implant is a surgically implanted electronic device that provides a sense of sound to a person who is profoundly deaf or severely hard of hearing. Central Government has decided to perform cochlear surgeries of deaf children between 0 to 6 years of age," stated Gehlot. All the proposals sent by Maharashtra for such surgeries were accepted by the Central Government and surgeries were performed, added Gehlot.