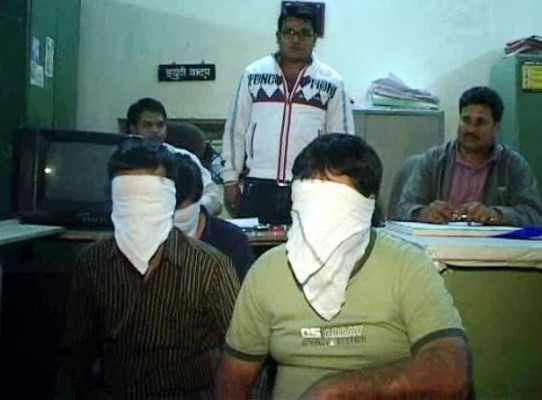 Nagpur News: While four people were caught by Sakkardara Police in their raid on a betting centre in Khamla yesterday, only three are currently in police custody. The fourth was released by the police on the spot, and money has exchanged hands in this regard, raising a big doubt upon the police's investigations and leanings in the case.
The handling of this case- which involves relatives of major city businessmen- by Sakkardara police is starkly in question, as one of the four who were caught red- handed in the betting centre is clearly missing. Equipment worth around Rs. 33, 000 has been seized and documents of the "business" are being inspected, but the police have been uncharacteristically reluctant to interact with the media about this case.
As presspersons thronged the site of the raid last night, politicians, local leaders and businessmen were also seen mingling in the chaos, and personally requesting reporters and photographers not to cover the incident. Khamla has a reputation among the business class in the city, and is a popular site for betting.
The three under arrest have been identified as Suresh Amarlal Himnani (36), Chandrakumar Narayandas Asudani (35), Vijay Amralal Hemnani (33) and Sanjay Nandlal Kodwani (33) all residents of Sindhi Colony, Khamla.