Vikash Khurana's Stagecraft Theatre, founded in 2003, will celebrate its 10th anniversary with the play.
'Jungle Jungle Baat Chali Hain Pata Chala, Are Chaddi Pehen Ke Phool Khila Hain, Phool Khila Hain'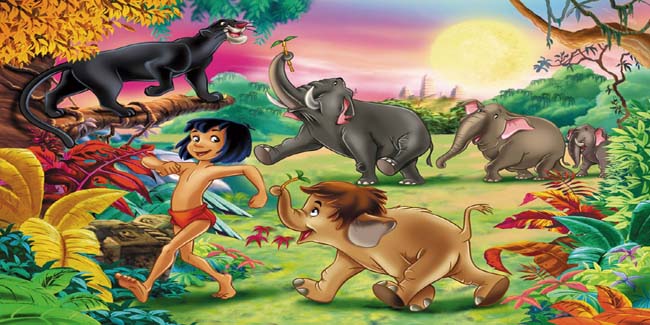 Think of these peppy lines and an image of a Jungle boy 'Mowgli' playfully jumping around the Indian Jungle and having fun with his friends would immediately appear in front of you. And, the child artists of Stagecraft Theatre are all set to relive these adventures of Mowgli and breathe life into the characters of Rudyard Kipling's 'The Jungle Book'. City's eminent theatre Guru Vikash Khurana, who has entertained and enthralled Nagpurians with series of his English plays, is gearing up to take Nagpurians on a Jungle ride with his new play 'Adventures of Mowgli', to be staged on June 1 and 2.
Stagecraft Theatre, founded by Vikash Khurana in 2003, will celebrate its 10th anniversary with this play. In this journey of a decade, Vikash Khurana has left Nagpurians stunned with his heart-touching plays like 'Romeo and Juliet', 'Macbeth', 'Hemlet'. Audience were in a stomach aching situation with his rib tickling comic play 'Head n Tales', Singing in the Rain,' 'Tall Tales,' etc. Even children were mesmerized with his plays like 'Once upon a time in Bollywood', 'Alice in Wonderland', 'Alladdin' and many more.
Now, Vikash Khurana and his team are all set to take Nagpurians on a roller-coaster ride with his play 'Adventures of Mowgli'. The toe-tapping play will be directed by Vikash Khurana, will be inaugurated on June 1 at 7 pm at IMA's J R Shaw auditorium, North Ambazari Road. On June 2, two shows will be staged at 4 pm and 7 pm respectively. The tickets costs Rs 300, Rs 200 and Rs 100 and the tickets are available at all Tauby's outlets at Sadar, Ramdaspeth, Law College Square, Ram Nagar Square, Traffic Park – Ramdaspeth, Wardhaman Nagar (next o Dominos), from 11 am onwards on May 31 and on the day of the shows. For further details, interested persons may contact on 982320900, 9823370365, 9960640480, or 9890207008.
The multilingual musical entertainer will feature Amol Wakhare as Mowgli, Raveesh Jaiswal as 'Bagheera', Nandan Majumdar as 'Baloo', Pramod Naidu as 'Sher Khan', Gurnoor Bedi as 'Kaa', Sarina Khan as 'Tabaqui', and Anviti Surti as 'Radha'.
Vikash Khurana is supported with inputs from Onkar Ghare, Sonal Trivedi, Swati Sani, Zeenia Puri, R J Rocky, Nandita Sahu and Animasiddhi Kulkarni. Music and sound design is provided by Anurag Kulkarni and Priyadarsh Bhabada. Lights will be provided by Swapan Chatterjee while choreography will be done by Sonal Trivedi. Varun Vij has designed the sets and Amit Shende is constructing the sets. Make up will be done by Lalit Vikasmshi, Farah Amrolliwala, Aditi Bhattad and Nandita Chanchani. Backstage Management is being handled by Supantha Bhattacharyya, Shubhankar Mishra, and Saksham Jain. Production Management is being handled by N V Sharma, Nirmalya sinha and Sparsh Bhure while technical support is being provided by Sandeep Baraskar and Vishal Yadav.
Stagecraft Theatre's last play that regaled the audience was William Shakespeare's ' Twelfth Night'.