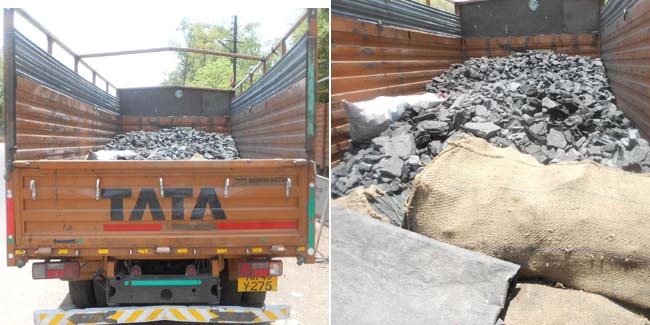 Nagpur News: Kanhan police have arrested two people in connection with coal thefts and seized 3 ton coal worth Rs 4 lakh recently.
According to sources, Kanhan patrolling party, on the wee hours of Monday, noticed two people loading a truck (MH 40 Y 275) with coal near Amma Dargah, Gadeghat. Police suspected the intentions of the two youths and probed about the coal. The cops soon realized the coal theft and arrested both the accused. The accused have been identified as Suresh Punwatkar (32), a resident of Naya Godam, Kamptee, and Shamal Vasant Wasnik (21), a resident of Naya Godam, Kamptee.
The arrest was made by Police sub-Inspector Sadanand Kochare, Hansraj Warkhade, Namdeo Dhande, and Sunil Kathe. Further investigations are under way.