STAGECRAFT THEATRE BRINGS RUSKIN BOND'S STORIES TO THE STAGE
"The Magical Adventures of Ranji" a treat for children of ages 8 to 80 years!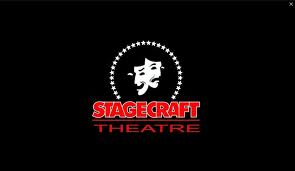 Accustomed to the racy urban din and the brash razzmatazz of techno-centric amusements, can the children of today be drawn to mountain scapes and small town lanes, to the lyrical flow and quiet humor of India's most unassuming writer — Ruskin Bond? Vikash Khurana,Nagpur's most prolific actor-writer-director-producer and the director of Stagecraft Theatre's new play believes they can. But you mustn't take his word for it. Watch the play and find out for yourself!
With the 'The Magical Adventures of Ranji', Stagecraft Theatre brings to the stage, a collection of short stories by Ruskin Bond, with incidents from old favorites such as "The Night Train at Deoli", "Time Stops at Shamli" and "Our Trees Still Grow in Dehra".  Ranji is a little boy from a big city, who encounters strange and amusing characters when he is forced to spend summer vacations with his grandfather in a remote hill station. But the initial wariness soon melts into bonding (pun unintended!) as the boy finds himself enthralled by the new characters he meets — an old railway station guard teaches him all about leopards. A playful ghost becomes his friend. Grandfather's pet monkey grabs his attention. First love dawns… for a fellow visitor from abroad.
Ruskin Bond's stories, adapted for the stage by Mumbai's well known theatre personality – Akarsh Khurana, have been very well-received by theatre-goers in Mumbai. And Nagpur now gets a taste of this much loved writer.  'The Magical Adventures of Ranji' is all set to open on Saturday, 27th & Sunday, 28th October 2012, with 2 shows daily – 3.30 & 7pm sharp, at the IMA's J.R. Shaw Air-Conditioned Auditorium, North Ambazari Road, Nagpur. Watch it for the effortless simplicity of its plot and the endearing innocence of its characters. In a world where everything is coloured in shades of grey, the story is refreshing in that it reminds one of the simple pleasures of childhood and indeed of life itself.
Stagecraft Theatre has consistently honed new actors and this time rount too, the cast of 'The Magical Adventures of Ranji' includes 5 school children – Amol Wakhare, Chirag Chugani, Tanaya Chakrovorty, Arushi Thapar and Onkar Ghare, who will be seen on stage for the very first time. In spite of their tender age, these young new actors have come up with some superlative performances. The cast also includes the Stagecraft regulars – Supantha Bhattacharya, N.V. Sharma, Anurag Kulkarni, Sonal Trivedi, Raveesh Jaiswal, Pranjala Chauhan, Shweta Badhe, Mohana Mohture and Vikash Khurana. Once again, not only is Stagecraft Theatre providing a platform for amateur actors but also giving Nagpurians a taste of quality theatre, thus providing impetus to the English theatre movement in the city.
The music and sound effects for 'The Magical Adventures of Ranji' have been designed and arranged by Anurag Kulkarni and Anamika Sawarkar, while the lights and special effects have been executed by Sapan Chatterjee and Nandan Majumdar. The set construction has been done by Amit Shende and the dance sequences have been choreographed by Sonal Trivedi. The production and back stage is being managed by Varun Vij, Sparsh Bhure, Aditya Saraf, Ankita Chatterjee, while the technical support has been given by Sandeep Baraskar and Viashal Yadav.
'The Magical Adventures of Ranji' has been sponsored by the State Bank of India, Indian Oil Corporation, Edify School, Sani Soft Technologies and The Hitavada Twinkle Club, while the media partners are The Hitavada, 94.3 My FM, Nagpur Today and UCN.
The ticket rates for 'The Magical Adventures of Ranji' are Rs.300/-, Rs.200/- & Rs.100/- and are available at all Tauby's outlets: Sadar, Ramdaspeth, Ram Nagar square, Law College square, Wardhaman Nagar (Next to Domino's) and at the venue from 26th October from 11am onward.
A special discount of 50% on all tickets for all shows is available for school students on bulk bookings only. Further information can be obtained from the following numbers: 9823202900, 9823370365, 9890207008 & 9960640480.
By Vikash Khurana