Nagpur Today Icon – Our well known Ghazal Singer Mr,Mohsin Zafar Khan was invited to Our Office Nagpur Today .As Per Suhani and Zafar khans Interaction What we got to know is..
Basically Mohsin Zafar is a great time Ghazal singer. His inspirations were his father and uncle who are well known qawwali Singers staying  in Mumbai. Further he added " Khushi  " is his upcoming Music album consisting of 8 songs of in his various different voices. Initially he started from the glamour world as doing Modeling and Acting and Further he moved to Singing.
According to him " Success is nothing but it's all about  hard work". At Starting of his Career he was awarded as "Male model of the year".  If someone liked here at Nagpur will be liked by the entire nation" ,he added.
About Music and his relation-He started singing from his school only and According to him his voice is God's gift to him and his Family which makes them top of the world. When asked about the compulsion of training in classical singing he answered "I never had any training but According to me classical training is necessary because it allows you to find out your flaws". Singing is something that can be improved upon at every step. When the great Kishor Da used to sing, every heart skipped a beat, His Singing had a different level that no-one can even dare to achieve.
Further he added, Music defines a person. The kind of songs a person likes defines his or her character. When Nagpur Today asked him about his choice of Music he said, "Likes the originals". According to him the present music industry is not as it used to be before.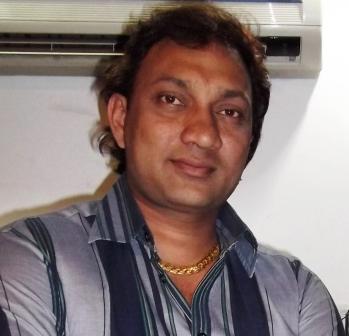 When asked about the entry of small town talent to bollywood he added, "Getting into the film industry is easy through the multiple shows like Indian idol, sa re ga ma pa, etc and with this if you deserve and if your luck is good than definitely Yes you can get entry to this industry.
About Today's Music he added "The songs sung are not anything new, Its all mix up of the old songs. Fusion of old words with new music. Now days new music is hard to hear and the music used are tit-bits of the old song.
When asked about the sources required in bollywood he said " I believes in giving opportunity to everyone"."You never know, the one missed was the one who is perfect for being "The Voice of India" he added.
About Good and bad parts of being into Film Industry ,He answered that the biggest drawback of the industry is that a voice is liked for a time span and after that his carrier is at stack. There is Groupism in the industry – every one doesn't work together, every production house works with their specific group.
About Complete Music,he replied -A complete music is when everyone works together and with emotions, now days everyone dubs the song according to their convenience.
About Reality Shows on Television-He is not favorable, he feels all this is a just to get TRP's and nothing else because a nice singer is also not awarded and doesn't win, and cheating's scope is high. Olden days the songs were worked upon for months and today's generation misses that.
In Todays generation he likes Toshi, Udit narayan are some singers who he would like to work along.
About today's Generation and music- He said, To understand music you need time and patience but today's generation they don't have time. School, college, tuitions this is all they do i.e. why today's music doesn't sustain for long.
He sung 2-3 favorite songs for us like – tera yeh roop….,
Ab kya socha jo hoga acha hoga,….. and much more.
Any Message for upcoming Talents-A good voice is God's gift, so all the upcoming singers need to sing from their heart and success would come to them.
Message for Nagpurians – if you have a talent and you excel in something you should show off that talent of yours. And every person has some or other talent so be what you are not what others wants you. Do something that makes yourself a successful person but before doing anything think about your parents once and take permission from them before taking any step.
Wishes for Nagpur Today – I wish All the very best  to team of Nagpur Today and Insha Alaah One day you all will reach top of the World.Aameen.
Suhani Vanjani