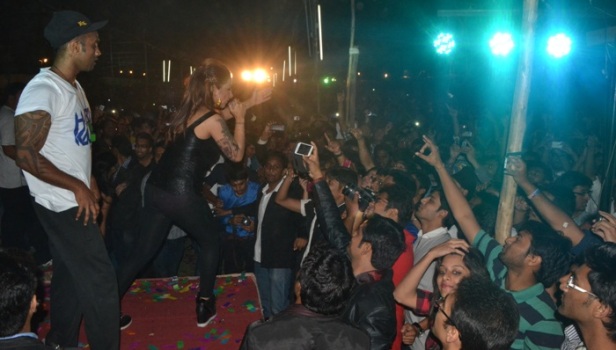 Nagpur News:
Partishruti stage has been a host to many famous singers and bands in the past. Maintaining the record, this year of Pratishruti added another feather to its cap by welcoming the Indian Queen of Rap- Hard Kaur on its stage.
The seats were full, the ground was jam-packed with students, alumni and staff members; the stage was set and the wait was on. Reality show singer Mukesh entertained the restless crowd for a while with popular Bollywood songs. The 'Fireball' dance troop sizzled the stage with their perfect moves. After some entertainment from these artists and a long wait, the Rockstar arrived and how? With DJ Mon in place, the amazing background dancers ready, Hard Kaur came onto the stage singing her latest hit Bappa Moriya from the movie ABCD. Looking absolutely stunning in her blue blazer and black pants and funky shoes, Hard Kaur was a treat to the eyes of the audiences. The enthusiasm in the audience was at its peak and the joy on their faces was evident after seeing their favourite Hip-Hop singer on stage.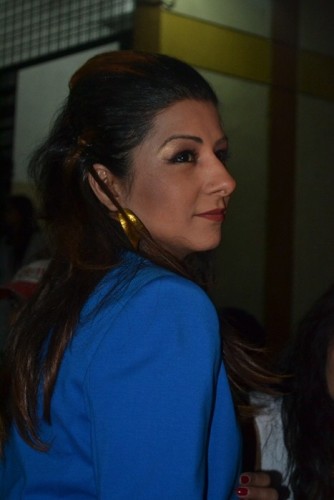 People sang along when Hard Kaur sang her popular hits like- Move Your Body, Lucky Boy and Shakira Se Bhi Zyada. With her typical antics and her Indo-Punjabi lingo, the rapper made people laugh all the while interacting with the crowd. What's a star without a style? Hard Kaur sure did make her statement and this time it was not her clothes, it was the moment when she called the almost 'caged' crowd at the back to come forward, right in front of her where she could see them. Crazy fans rushed to experience 'the real concert feel' and shouted and roared and applauded as Hard Kaur performed her hit song Chaar Baj Gaye from the movie FALTU. Hundreds of phones were in the air and a dozens of cameras near the stage as people captured every moment of this memorable night forever. Amid the rocking performances, Hard Kaur raised the issue of increasing rapes in India and pulled the crowd closer (metaphorically) and also made the girls recite an oath in the spur-of-the-moment.
The madness of the crowd was uncontrollable and the fervour in their spirits refused to come down. The Hip-Hopper made the evening unforgettable and indeed marked a place in the hearts of Nagpurians. Pratishruti climbed a step forward with this splendid fest and Nagpur awaits Pratishruti '14 to see what more SRCOEM has to offer the city students.
Shivangi Chaturvedi