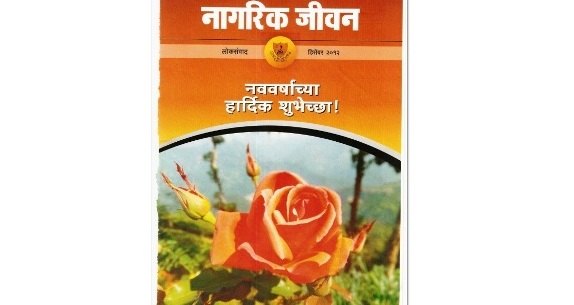 Nagpur News.
The development works in Nagpur often face the fund crisis to keep it from going smoothly but not for the department's own sake. Be it sprucing up the offices of senior officials or bringing about the monthly magazine which is dubbed as good for nothing. Nagpur Municipal Corporation Commissioner Shyam Wardhane has stalled various important works at ward level but continued with spending lavish sum on establishment and other departmental activities. A heavy outgoing has been observed in the form of expenses incurred on the monthly magazine being carried out by the NMC's public relation office.
Sources revealed that the incharge PRO Harish Dubey is operation on his free will posting the whopping spent of close to Rs 2 lakh per month. It is learnt that most of the articles, news and information published in this magazine are simply clipped out of the news papers and local news channels.
The clippings are cut and pasted in the digital format which proves that the cost of content is almost free. It has been left to wonder where the amount of Rs 2 lakh goes when the editorial work is nearly equal to zero.
The commissioner has been blindly overlooking the illegal practice being committed by Dubey.
An official from PRO department informed on condition of anonymity that magazine project has been taken up since Harish Dubey assumed the charge. Extent of lethargy is that the book is badly affected by favoritism. Often the magazine carries articles just to impress a section of seniors.
Ironically, NMC is paying no heed to the instructions issued by the state government regarding the digitalization of the records. The lackadaisical approach in maintaining the records is indicating towards similar kind of fire that broke out at Assembly building in Mumbai.