Forces approval of wasteful expenditure 
Nagpur: Almost every monsoon season, Nagpur Municipal Corporation officials spray ML Oil into the canals, rainwater tanks, ponds and gutters to eliminate and control mosquitoes and other disease spreading insects.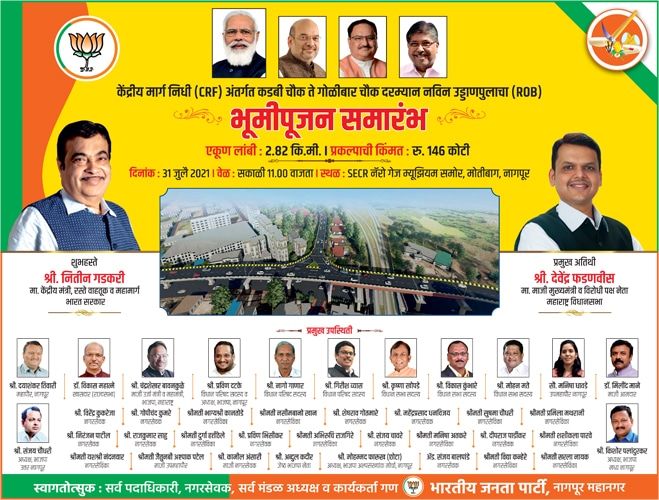 They do this as a preventive step to avoid breeding of mosquitoes. The Nagpur Municipal Corporation officials are spraying larvicides and pyroxene oil on water bodies and stagnant ponds to prevent mosquito breeding.
However, sources claimed that this ML Oil is procured spending lakhs of rupees. Chairman of Standing Committee in Nagpur Municipal Corporation Ramesh Shringare claims that sprinkling this ML Oil does not kill or eliminate the mosquitoes at all, still the proposal to procure this ML Oil worth lakhs of rupees is approved in the Standing Committee meeting.
According to Chairman of Standing Committee Ramesh Shringare, there is a request from most areas or localities of Nagpur to sprinkle this ML Oil to prevent the breeding of mosquitoes. Even though the mosquitoes do not get eliminated, still the residents of the area, are satisfied that the NMC officials have sprinkled ML Oil. This often forces the NMC officials to sprinkle the ML Oil in various areas.
On June 30, 2015, during the Standing Committee Meeting the point of agenda No 11 for the year 2014-15, a proposal to buy 24000 litres of ML Oil worth Rs 39,60,000/- came for approval. The proposal got approved without any objections or deliberations.
When the journalist asked Chairman of Standing Committee Ramesh Shringare about this approval, he simply said that since the administration had demanded this they had approved the proposal. It could be mentioned here that throughout the year, the NMC keeps cribbing that they do not have funds, yet the office-bearers are making wasteful expenditure without any second thoughts.
– Rajeev Ranjan Kushwaha ( rajeev.nagpurtoday@gmail.com )