Nagpur: In what could be termed as modern slavery a very reputed company that runs house-keeping services in many Government offices including Railways, Semi-Government offices and agencies in the state is practically fleecing the employees.
The employees are hired with fancy dreams of getting all statutory payments and other facilities (adhering to Factories Act), after they get permanent. However, what happens in reality is just the opposite. Once the employees finish their training period, they are made to work long hours and are given peanuts for salary.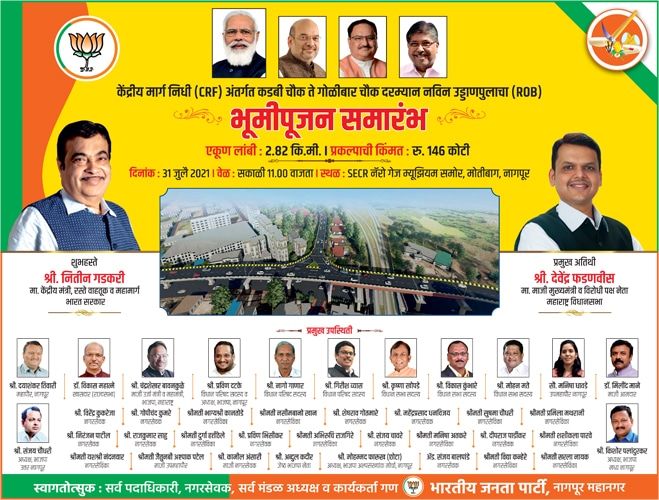 Fraudulent practices
The company named Spick and Span has been awarded the contract of house-keeping in Visvesvaraya National Institute of Technology (VNIT) campus. The fraudulent practices came to fore when the employees of Spic and Span staged a dharna outside the main gate of VNIT after having failed to get any of their demands met by the management.
The kind of humiliation, pressure, cheating that is meted to the employees of Spic and Span got exposed when the employees' sorry state of affairs was taken up by organizations like CPI (M) and AAP Nagpur volunteers who related the case to Nagpur Today.
Some of the startling revelations are as follows.
Cheating poor-workers of their hard-wages
With such technical wizards sitting in the management and administration of VNIT, which now houses the prestigious IIM campus too, how is it that they have failed to notice the fraud that is going on right under their noses? Or is it that they are hand in gloves with the owner of Spic and Span is anybody's guess.
The Spic and Span Company has claimed that they will be paying the employees a salary of Rs 12,861/- for skilled Workers and Rs 10,369/- for unskilled workers.
The break-up is as follows.
S. No                   Description                           Skilled Worker            Unskilled Worker
01                      Basic+ VDA                                        348:00                                     279:00                              (Minimum Wages)
02                      EPF 13.61%                                        47.36                                        37.97
03                      ESIC 4.75%                                        16.53                                        13.25
04                      Bonus 8.33%                                      9.60                                           9.60
05                      Service Tax 12.36%                       52.10                                        42.00
06                      Service Charges                                21.07                                        16.99
_________________________________________________________
Total Per Day                                                                           Rs. 494.66                            Rs 398.81
When calculated for 26 days                                             Rs. 12,861:00            Rs. 10,369:00
Claiming to pay the above mentioned salary (break-up), the company Spic and Span receives a gross amount of Rs 14, 58,953/- per month.
However, one would get a shock of his or her life when they learn that the company pays on an average only around 4500/- per months to all the 140 odd employees of Spic and Span. (The pay ranges from Rs. 6000/ to Rs. 4000/).
This is just the beginning. This is net salary : they get not 'benefits' like even sick leave casual leave or privilege leave. They do not get paid for Sundays, which is a holiday but many choose to work on this day also for extra salary, or to make up for their absence on any week day due to some eventuality like sickness.
They get neither ESIC facilities nor PF which is mandatory and for all industrialists non payment of ESIC dues from their side can lead to instant imprisonment.
If this exploitation is not enough, there is more to come. The employees of Spic and Span working in VNIT, especially women, are ill-treated with humiliating abuses, threatened with being thrown out of the job etc.
"Bahut gandi gaaliyan dete hain humko yahaan ke Manager" many of the women complained to Nagpur Today. Their supervisors and 'rounders' tell them that it is the VNIT officer who insists that women workers must be treated that way; the bad behavior has gone up after they went on strike some weeks ago.
Unwarranted and illegal deductions
The Area Manager Chavan in connivance with the In-charge of VNIT Sanitary Department Rahate, deduct various amounts from the employees on flimsy grounds.
For ladies – not pinning their hair properly            Rs 200/-
For not cutting nails                                                           Rs 200/-
For coming late (as less as 10 minutes late)             Rs 200/-
For not being present on the deployed post            Rs 200/-
For not shaving facial hair before coming                Rs 200/-
The amount and reason for fines can vary but one thing is certain – every employee is certain to be fined on some grounds 2 – 3 times a week even!The employees felt that not only are these reasons flimsy, if any one opposes it, they are threatened to be thrown out. They have some sort of clout with the local police station and other statutory bodies that no-one seems to be bothered about the inhuman treatment and exploitations of the employees of Spic and Span.
Pilferage of goods
Goods brought at the cost of the VNIT for cleaning including Toilet Acids, Phenyl, soaps, spays and deodorants etc. are said to have been smuggled out or taken to the VNIT official's house from where he is allegedly selling them. The employees also alleged that they are not given adequate amount of the material and goods which are brought for the purpose of cleaning toilets etc. but are pulled up when desired results are not "seen".
How did they come of know of their exploitation?
An interesting point is that the same company Spic and Span has the contract of house-keeping in a big IT firm very close to VNIT. When the employees of Spic and Span met, they exchanged notes only to learn that the IT firm is very particular that the 15 labour employed with them for cleaning are paid minimum statutary wages and also all benefits as mentioned in the contract. They also insist on payment by cheques and not by cash. Spick and Span has no choice but to adhere to these conditions.
Once the employees of Spic and Span working in VNIT realized that they have been cheated all along, they decided enough is enough and they stood outside the gate to protest the wage discrepancy and lack of other perks and facilities which the contractor is claiming from VNIT. This is when they came to the notice of AAP worker Mr. Mishra and he decided to help them along with other AAP volunteers.
Sorry state of a woman employee
One of the employees of Spic and Span, Reshma Chavan (name changed to protect the identity) was very happy with her new job. She was going to be working in the sylvan premises of Nagpur's most well known and prestigious Engineering University – VNIT. Though she was not going to be directly employed by them, the firm that was hiring her is also well known and has its presence in many corporate offices in Nagpur including Banks, Software companies and universities like VNIT. They would pay decent, legal minimum wages and she would also get other benefits like EPF, ESIC and Bonus. The hours were long i.e. 7:30 a.m. to 4 p.m. and the work was tedious, sweeping roads and premises, washing toilets etc. but at least the compensation would be good. There would be job security and guarantee. However, she was so wrong on all counts! She was forced to clean thirty two toilets every-day, even when she complained of not feeling well and running a fever. When she came down with fever and was diagnosed with Malaria she was not given medical leave nor did she receive any help towards medical expenses. And to her horror when she recovered and went back to work she was told that her services were terminated. To add insult to injury, for the full month that she had worked and was supposed to be given a salary of Rs. 4,200 she was paid only Rs. 2,500/. When she protested, and pleaded it was to no avail. She was also threatened that "even if she complained to the Contractor Company's H.O. it would still not help her".
What was her fault? That she had Malaria and could not come to work for a few days? Or that she spoke unwittingly to the media when their sorry straits attracted some media attention?
– As told to Samuel Gunasekharan