Sessions Court reduces MLA Parve's sentence to 3 months from 2 years in assault case

The sitting MLA from Umred also gets bail from High Court.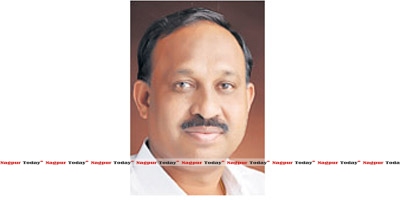 Nagpur: In a major relief to tainted Umred MLA Sudhir Parve, the Nagpur District and Sessions Court on Tuesday reduced his sentence to three months from two years. The Court has also imposed Rs 1000 as fine on the MLA. The ruling comes after the Umred MLA Sudhir Parve had filed an appeal against the verdict of the Judicial Magistrate First Class (JMFC) in Bhiwapur in which he was convicted for assaulting a headmaster of Zilla Parishad School and had sentenced him for two years of imprisonment.
The MLA Parve, immediately after ruling of District and Sessions Court, filed a bail petition in Nagpur Bench of Bombay High Court which granted him the bail.
It is pertinent to recall that the court of Judicial Magistrate First Class in Bhiwapur had suspended the sentence of the sitting MLA for a month for allowing him to appeal in Sessions Court. JMFC had also granted him bail on a personal bond of Rs 10,000 in the court, according to his counsel.
The counsel added that if the jail term was not suspended, the first time MLA would have been automatically disqualified as per the Supreme Court directives that any elected representative loses his seat if awarded jail term of two years or more. The BJP MLA had had a scuffle in 2005 with a local village school head master Mahendra Bhargave who had been charged with molesting a female cook.
The cook in Seloti village had objected to Bhargave's advances and lodged a complaint with the police. Her colleagues and teachers stood by her as witnesses. Parve was one of the board members on Umred Zilla Parishad at that time. After the police failed to take action, the complainant moved Parve for justice. The MLA assured to take action but after an enquiry.